Sometimes you just decide it's time for another road trip, pack the car, and head off from home. And while you probably feel comfortable doing that with no planning because you already know your local area, it is a very different story when you want to hit the road in another country.
It would take a very confident person, or more likely a rather careless one, to just fly in, head straight to a random car rental agency, and drive off into the sunset with no idea where to go or how far the next town may be. So some degree of planning your Mexico road trip should make perfect sense.
*This article contains affiliate links. If you purchase through them, we get a commission at no extra cost to you
Step 1: Work out what you want to get from your Mexico road trip
As you will discover, there are so many reasons to do a Mexican road trip, but you need to decide the overall theme of your plan. Doing this will help you decide which part of Mexico best suits your goal. Let me explain what I mean by this.
If you are a nature lover and the idea of waterfalls, cruising through canyons, and beautiful lakes is your idea of a perfect road trip, then you will find Chiapas has everything you could want. Obviously, you wouldn't bother putting any time into researching Cancun, Mexico City or Los Cabos for example.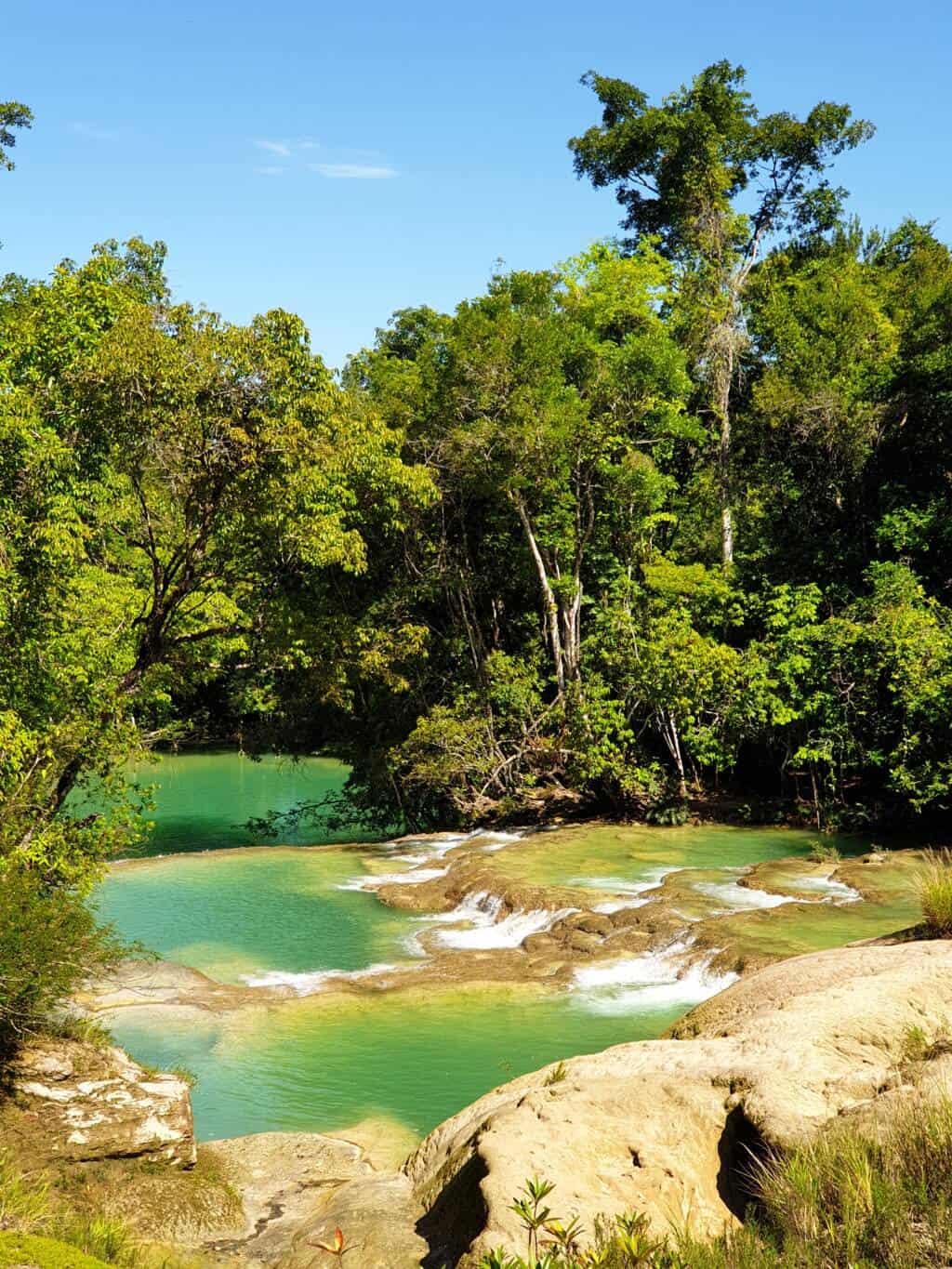 Similarly, if you prefer a coastal route with beaches, seafood and maybe an island adventure for a couple of days, Chiapas is probably the wrong place. For this trip, you would be best suited to the northeast section of the Yucatan Peninsula. I think you get the picture.
Let's have a quick look at some possible themes for your Mexico road trip itinerary before we start on the next step.
Deserts and arid landscapes – this is probably how most people imagine most of Mexico to be, a dry and desolate place filled with cactii, donkeys, and men in big sombreros drinking tequila. And while there is a lot of this type of landscape in Mexico the towns and history to be found there can be incredible.
Beaches and Coastline Routes – Mexico has an enormous amount of coastline offering a diverse range of options and the possibility of adding an island stay to your trip. From stunning swimming beaches to sleepy little fishing villages, from rugged cliffs and secluded bays to coral reefs just offshore.
Mountains and Canyons – probably not what you were expecting from Mexico but in the far north, and again in the far south, you will find massive mountains formed from volcanos and canyons as impressive as anything else found on Earth.
Jungles and Rainforests – if you are looking for some cooler weather then this may be the place for you. Expect to see plenty of Mayan sites as well as plenty of wildlife.
Lakes, Lagoons and Waterfalls – once again it's probably not what you were expecting to see here but Mexico has quite a few waterfalls that compare favourably to some of the best you will experience anywhere in the world.
Ancient Civilisations – Mexico has been home to quite a few ancient civilisations and their memories live on in the form of amazing cities where you can wander, climb, and explore to get a feel for what life may have been like for these people.
Colonial History – almost every town in Mexico has a reminder or two of the years immediately following the Spanish invasion, the most obvious being the churches that seem to have been built on every street. While some towns have a deep and celebrated history through to the time of Independence.
Pueblos Magicos – there are around 130 towns across Mexico that have been honoured with the designation of Pueblo Magico, or Magic Town in English. This title is given to towns that have great historical significance, still hold tradition and cultural values high in daily life, or have examples of beautifully maintained, colourful streets and town centres.
Foodie Adventures – one of only two cuisines in the world to have been officially recognised by UNESCO, Mexico is arguably the best place in the world for a foodie road trip. Local specialties vary, the flavours are always amazing, and the prices are much cheaper than the quality and taste deserve.
Step 2: Decide on how to use your time
You have probably heard the saying "timing is everything", and when it comes to road trips, it can certainly make or break your enjoyment of your vacation.
There are a number of factors around timing to consider as you plan your Mexico road trip. Some are obvious while others may be something you hadn't really considered. The first factor is an obvious one… how much time do you have for your entire trip? A week, two weeks, a month, or maybe a wild three months or more like we had?
After you set your road trip duration you should consider how much of your time you want to spend behind the wheel. Driving 8 hours every day is probably not going to give you the type of memories a Mexico road trip should be generating. A pro tip here is that you should always budget roughly double the time your GPS or Google Maps tells you for every section you are driving.
The chances are pretty high that along the way you will find some unscheduled road work or stumble upon one of those unexpected hidden gems that make road trips so much fun. This is more important when you understand driving at night is not ideal in Mexico. Allow that extra time to make sure you arrive before dark.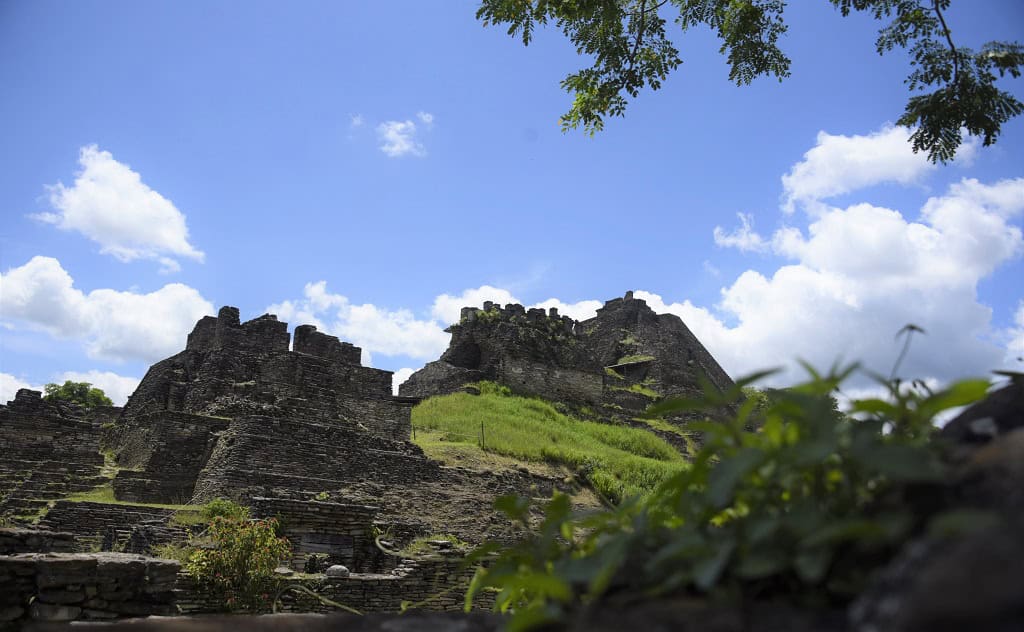 Another essential consideration around time is how much time you want to spend in each place. Do you prefer to drive somewhere and base yourself there for a couple of days exploring the local area before moving to the next town and repeating the process?
Or are you one of those road trippers who want to pack in as much as possible and just tick off places they have been? The people that get up early every day, drive as straight and fast as possible for the whole morning, wander around an area all afternoon and evening, sleep and repeat.
I'm not telling you that there is a right and wrong way, just that based on your preferred style make sure your plan has enough time to let you achieve what you want from the trip without creating stress from desperately trying to keep to a schedule.
Step 3: Decide on a budget for your Mexico road trip
As you plan your Mexico road trip making some decisions around budgeting the trip is crucial to getting to the end with great memories rather than a carload of stress and disappointment because you ran out of money early and had to miss out on some experiences you would have loved to have.
You don't need to work everything out daily down to the nearest dollar, although I have met a few people that do this and I can assure you that nobody enjoys travelling with them. Just get an idea of the cost of the main expenses like car hire and accommodation, a rough idea how much your fuel and food costs should be, and that you have a bit of a slush fund for those unexpected activities you stumble upon.
The added bonus of a Mexico road trip is that the cost of the trip will be much cheaper than in many other popular road trip destinations like the USA or Western Europe, especially for food, activities and accommodation.
Step 4: Find the best route for your Mexico road trip
Now that you know how long you have, the distance you are willing to drive during that time, the theme that will suit your travel party, and an idea of budget, you now need to plan your Mexico road trip to take you to the right parts of the country to suit those needs.
Here are a few suggested Mexican road trip routes to get you started:
The art, wine and cheese route through Queretaro
A foodie road trip that is also filled with colonial history and a chance to visit a handful of the famed Pueblos Magicos and the magnificent San Miguel de Allende. Find more information in this article.
The Wonders of Chiapas Trail
An itinerary for nature lovers and anyone interested in Mayan history. On this road trip you will find amazing waterfalls, beautiful lakes, ancient Mayan cities and one of the most picture-perfect towns in Mexico, San Cristobal de las Casas.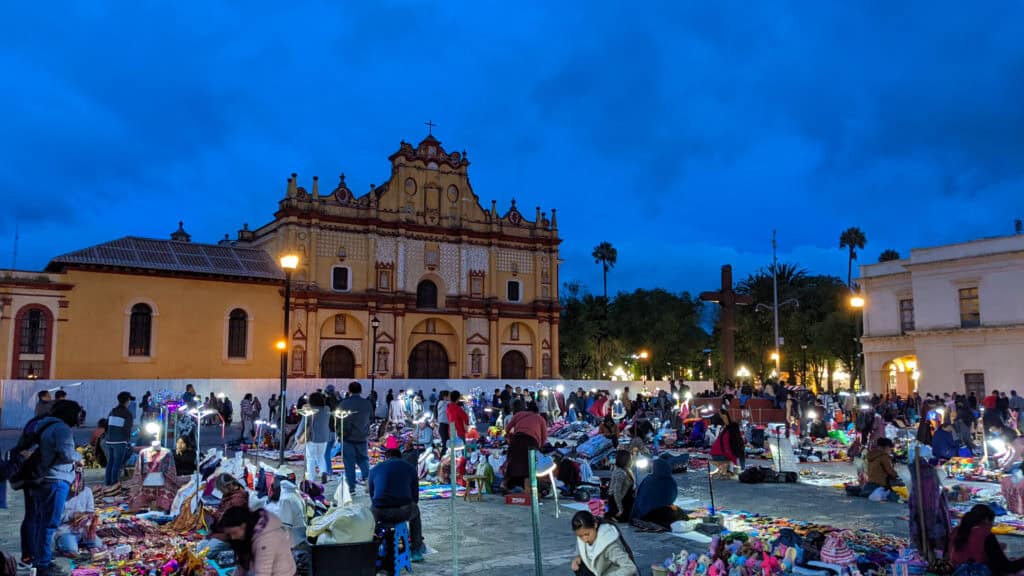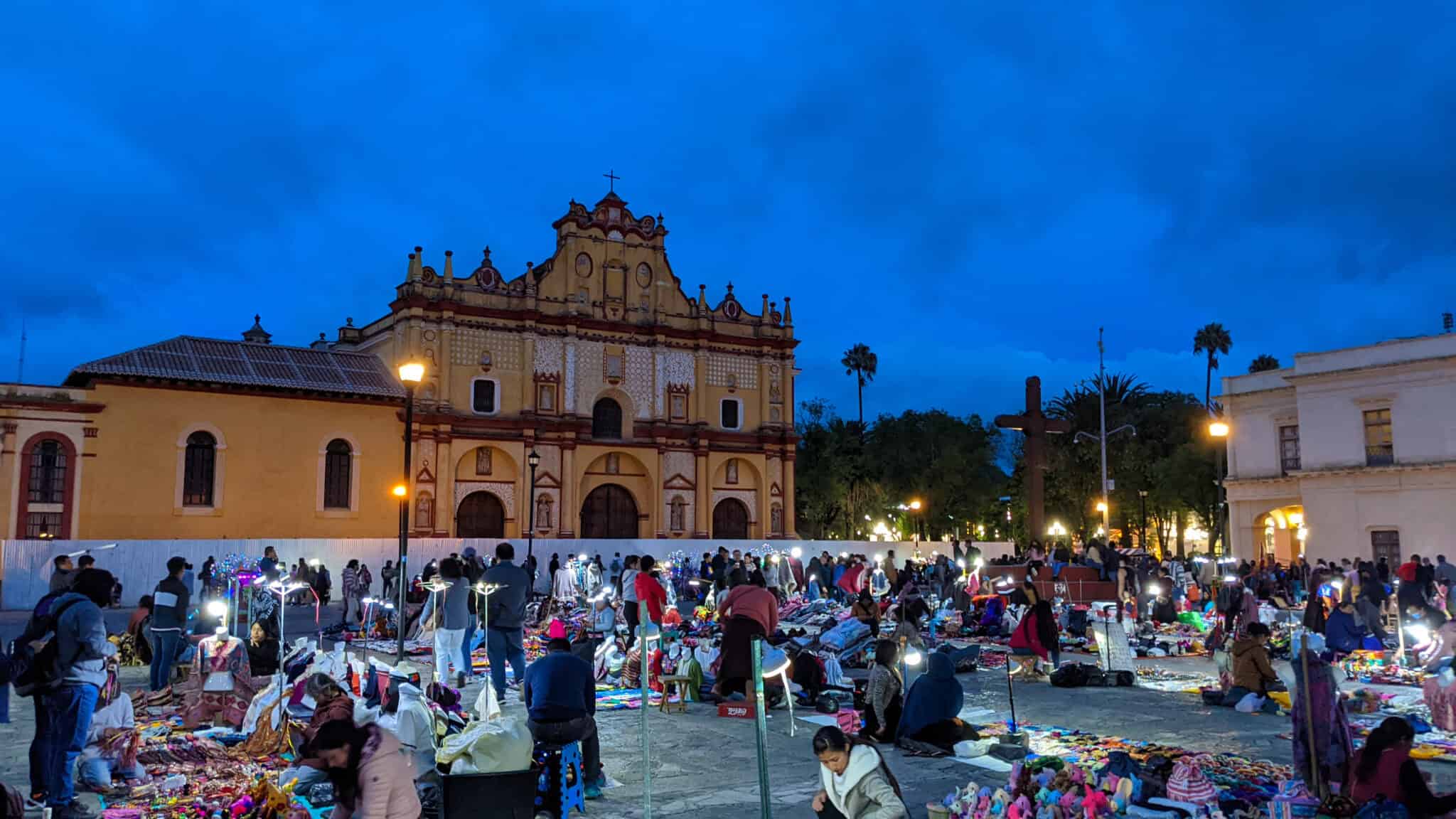 The Yucatan Cross-Country Explorer
This itinerary is full of colourful towns, traditional food, Mayan history and the chance to experience the wonder of Mexico's cenotes. You have to take the chance to swim in the crystal waters of underground lakes and sinkholes.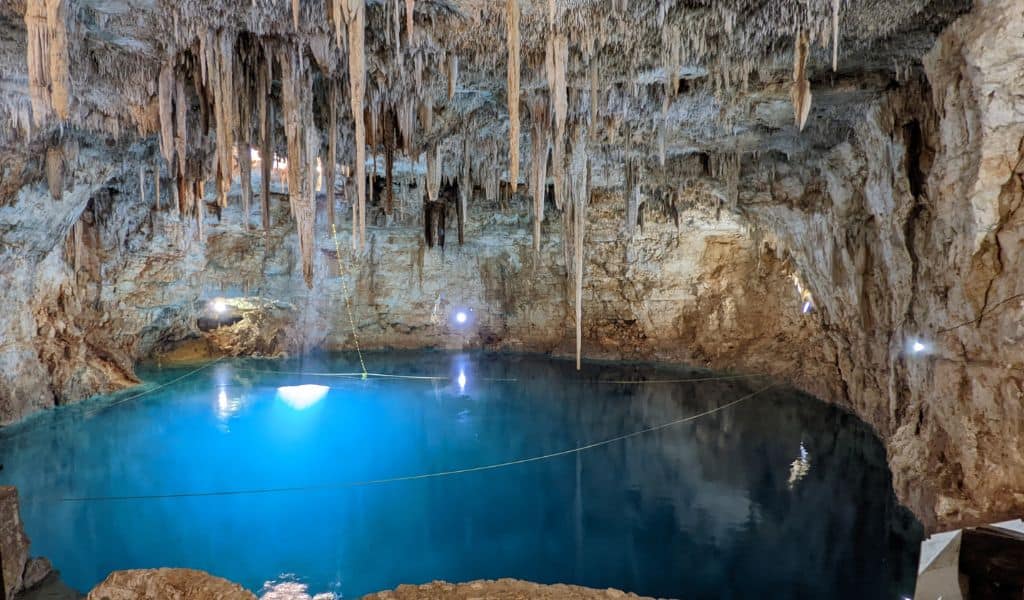 The South of Mexico City Mini Road Trip
If you want to plan your Mexico road trip to give maximum Mexico for minimum driving then this short but exciting trip gives you a taste of the best this remarkable country has to offer. From Taxco, the former wealthy home of Mexico's silver industry to the birthplace of the god Quetzalcoatl, Tepoztlan. On to the quaint flower town of Atlixco, and finishing up in colourful Cholula, the home of the world's largest pyramid.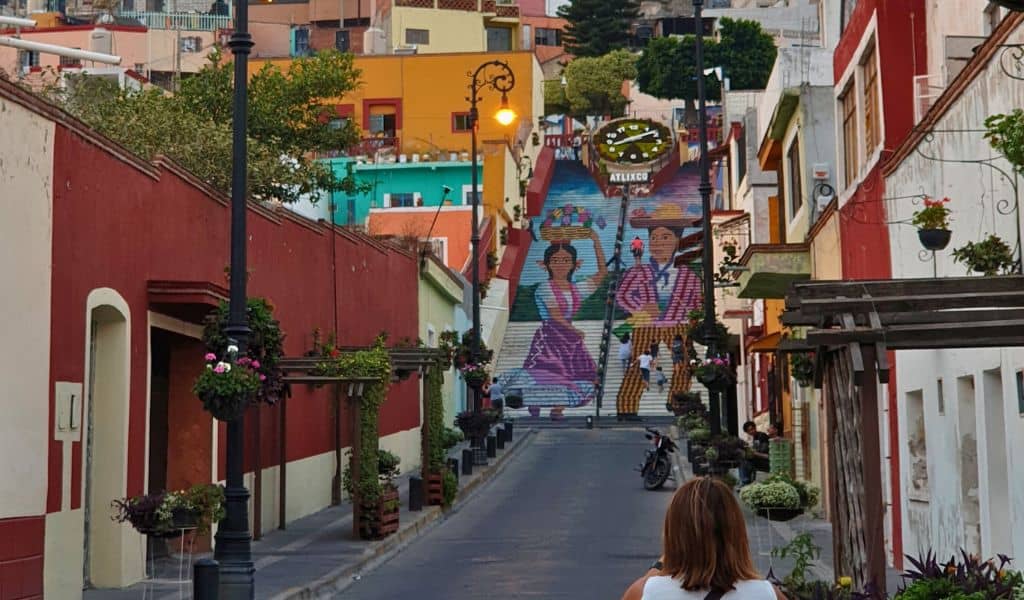 Island Time, an Unusual Road Trip
You probably weren't expecting a road trip that focuses on visiting islands but in Mexico it is possible. Beginning in Valladolid this trip takes you to the northeast of the Yucatan where you will leave your car in a parking yard for a few days on the stunning Isla Holbox. After that, it's an easy drive down to Playa del Carmen where you can explore the local area, and even Tulum, before dropping the car off and heading over to Isla Cozumel on the ferry.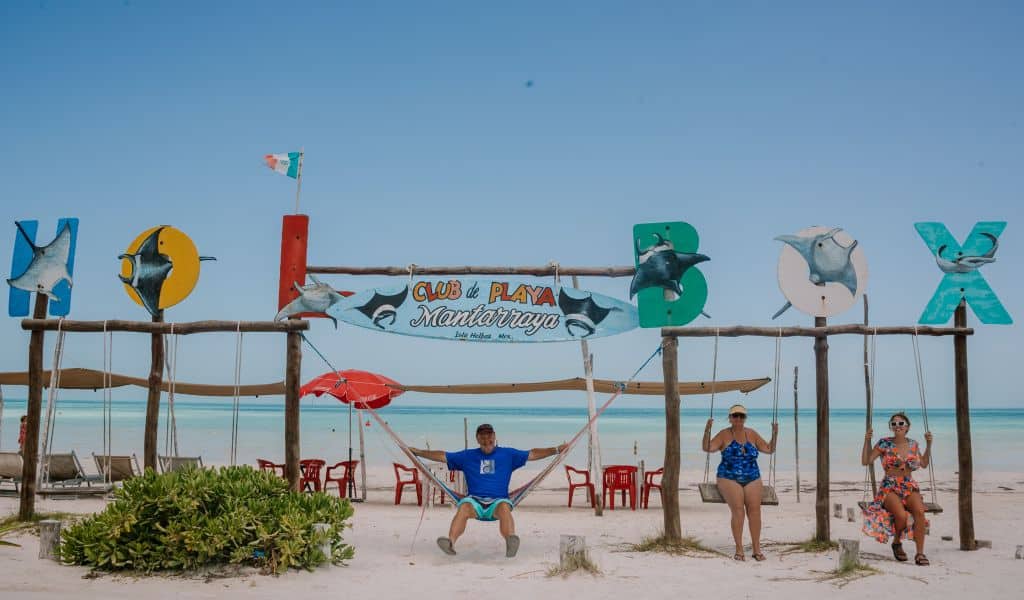 The Tequila Trail
A road trip that starts with plenty of colonial history and local tradition and ends with a drive through sleepy fishing villages to one of Mexico's top tourist towns, Puerto Vallarta. And don't forget to sample the local beverages along the way, this is Tequila as fresh as it can get.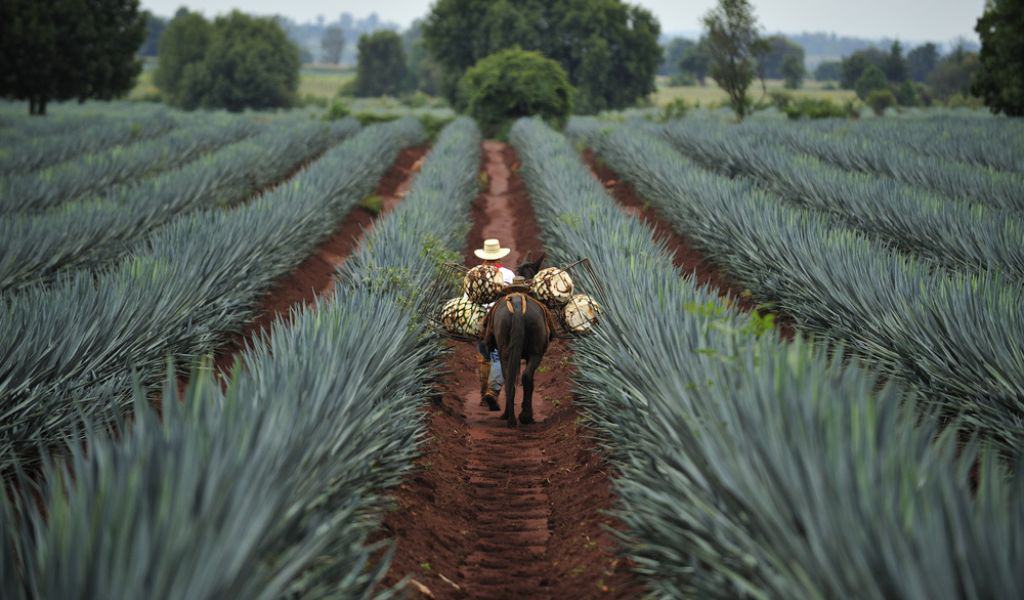 The Grande Yucatan Adventure
While the Yucatan Cross-Country Explorer above will give you a good introduction to this diverse and beautiful side of Mexico, this offers you the whole enchilada! Not only does it add the Island Time itinerary but you will also visit towns famous for battling Pirates, beaches filled with flamingos, one of the world's most mesmerising lakes and printing beaches. Now you can plan your Mexico road trip that's a Grande Adventure!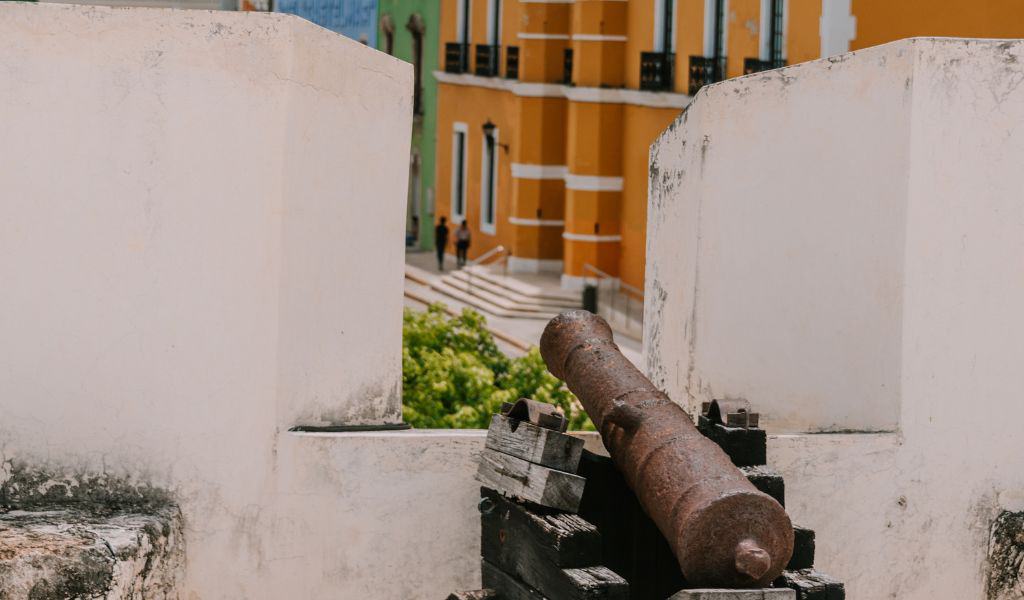 The Pueblos Magicos Discovery Drive
This itinerary is also a combination of two of the shorter plans above, to which another extension is added to see you visiting well over a dozen of the famous Pueblos Magicos of Mexico. Beginning with the Art, Food and Wine Route through Queretaro and then connecting with the South of Mexico City Mini Trip, this plan then continues on a loop around the state of Puebla before ending in the town many feel holds the true essence of Mexico, Oaxaca.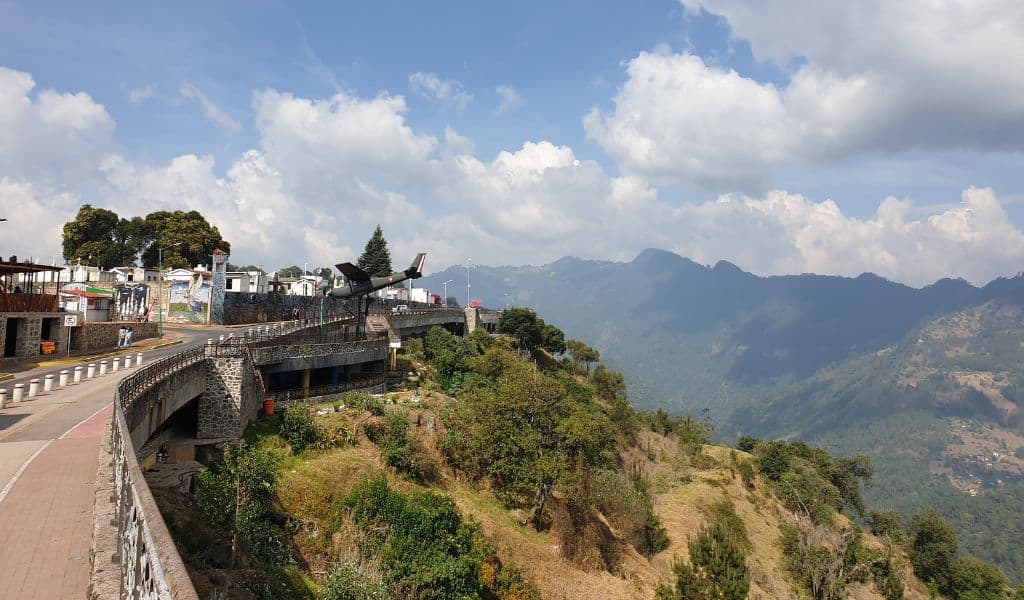 Step 5: Choose the best time of year for your Mexico road trip
Everything should be coming together nicely now and the final time-based factor as you plan your Mexico road trip is deciding what time of year best suits the region you are visiting and the theme of the trip you have planned. Some parts of Mexico get unbearably HOT in summer, while in other parts travelling in the rainy season could ruin your entire trip. Pick the right season.
Another time of year consideration could be based on festivals or events. Is there something that happens once a year in a certain place that could take your trip from good to incredible? We spent Mexican Independence Day in Oaxaca and joined a local religious festival in Bernal. Having the opportunity to become a part of these celebrations is something we will never forget.
Step 6: Make sure the road trip itinerary includes something for everyone
You may have spent weeks or even months trying to plan your Mexico road trip and… halfway through the journey there is nothing but arguments, bad moods and frustration. But how did this perfect trip go so wrong?
If this happens it is most likely because you failed to take into account one of the crucial stages in planning a great road trip. You made YOUR perfect itinerary and didn't take into account the things that your travel companion would have loved to include.
We are lucky in that Pauline and I have very similar interests when it comes to the places we visit, the sights we see, and the experiences we have. But not every couple, or family, is that lucky. And even with us, there are times when we compromise to fit each other's wishes.
We include a couple of "non-negotiables" each in every road trip itinerary I plan. This means that we each get to pick a couple of places or activities that we would absolutely love to do but the other may not be that interested. Surprisingly, some of Pauline's "non-negotiables" that I really had no interest in doing or seeing before we left, have become highlights of the trip.
Even though our articles here are targeted towards empty-nesters travelling as a couple, this rule is a game-changer when it comes to travelling with kids. Years ago we were road tripping France with our daughter who was about 12 at the time.
Every time she started to get a bit restless about having to visit grownup, boring places, a reminder that one of her picks was coming up soon changed her attitude pretty quickly. Give it a try!
Step 7: Select the right type of rental car for your Mexico road trip
This step may sound like a bit of a no-brainer but I have heard plenty of stories, and seen many examples while on our own road trips, of people who clearly made a poor decision when it was time to choose the right rental car for their chosen itinerary.
There was that time when we were staying in one of two very remote cabins in the mountains outside of Amealco. The access road was about two kilometres of rough, dirt tracks which was very steep in parts and even with our compact 2WD SUV it was a bit of a challenge.
But watching the couple from the other cabin trying to drive up the first hill as we were all leaving made us wonder what they were thinking. The BMW sedan they had chosen for their trip may have been incredibly comfortable on the main roads but was next to useless here.
Another example of poor decision-making is simply choosing the cheapest car available, which is usually barely large enough to fit two people and one medium suitcase. In rare cases this may be ideal, but more often than not it just makes for an uncomfortable trip and lots of frustration.
In most cases we tend to go for a compact SUV as we appreciate the extra bit of height off the ground(great for getting over topes and bumpy dirt roads), and the additional storage means there is plenty of space for luggage and the extra food, water and things we pick up at the start of every road trip.
Our top tips to rent a car in Mexico
Compare vehicle options and prices on our favourite, and one of the best-rated sites, DiscoverCars.com
Filter the search to only show the style of vehicle you want
Consider the all-inclusive option as it can save you money in the long run
Book as early as possible to access the biggest range of available vehicles
Step 8: Research accommodation and activities for your Mexico road trip
Whether you are the type of planner who knows exactly where you are going each day, where you are going each night, and what you will be doing in each place, or the type that plots a rough course that has ideas about where to go but no set time to get there, you should still do some research before you go.
Even if you are doing this simply to get an idea of what type of accommodation you can expect to find for your budget, or what special activities might be of interest when you get there and how much of your budget to set aside to include them in your trip.
You will find plenty of excellent accommodation options for prices far cheaper than you are probably used to seeing at home, so don't be afraid to treat yourself to a special stay every now and then. If your budget is about $60 per night, for example, having five nights at $40 each means you could have a couple of nights at $100+, which can you something quite special in certain places.
Our top tips for finding accommodation in Mexico
Compare options and prices on our favourite, and one of the best-rated sites, Booking.com
Filter the search to only show options in your desired price range
Pro Tip – filter the search to only show options with free parking. It sucks to find an awesome hotel and later discover you have to pay for parking and it's a few blocks away.
Booking.com often allows free cancellation before a certain date so book as early as possible to access the biggest range of available accommodation
Similarly, saving a couple of bucks on a few nights' accommodation is worthwhile if it means you can then budget for that amazing experience or activity that you thought may be out of your price range. After all, are more of your best travel memories about the hotels you stayed in or the things you did while you were away?
Our top tips for finding activities in Mexico
Find the best things to do on your road trip on our favourite, and one of the best-rated sites, Get Your Guide
During your research stage enter approximate dates to find availability and prices
Book tours and activities as soon as possible as they usually have limited numbers on a particular day.
Step 9: Putting it all together
If you have followed the previous steps then you should be well on your way to being able to plan your Mexico road trip. You should be confident knowing where you are going, when you are going, how long you will be travelling, what you can do along the way, the type of car you want to drive, and your budget.
I like to use a checklist and worksheet that I created a while ago to keep all of the information together. This information comes along for the ride and helps us to get a feel for where we should head next and how long we might need to stay there before continuing our road trip.
We like to book our first port of call and then decide when to move on, so before we leave we can see where we will be going next, a few possible hotels that we like the look of that fit in our budget, and the things we can do no along the way there and once we arrive.
It saves a lot of stress that can occur if you wait until the afternoon and are trying to find a place to stay that night with no idea what type of hotels may be available. We learned this the hard way driving through Germany and let me tell you, we got stuck in more bad hotels than good ones doing it this way.
By having the shortlist prepared we are now able to go straight to those hotels for price and availability rather than having to start the search from scratch and under pressure.
For more road trip tips and suggestions try these articles:
If you have any comments or questions about how to plan your Mexico road trip please comment below, email us, or get in touch through social media. We are always happy to help.