There is no doubt that a road trip is one of the great ways to see the world, giving you the freedom to set your own schedule and discover those places you never knew existed. But working out the best way to plan a road trip also takes time and effort to get right if you want to make the most of your limited vacation time.
I have taken my family on road trips across North America, Europe, and Oceania over the course of the past 25 years and I am here to give you the benefit of my experience.
A road trip may be as simple as a day trip to somewhere close to home, an extended circuit that begins and ends in your own driveway, or it may be an ambitious epic trip in a distant and exotic country. Wherever it takes you it is not likely to go well if you just hit the road on a whim.
To make sure the trip is a memorable success and not a Griswald-style debacle you should now put a bit of time and effort into some planning. Hopefully you do not see the need for a minute-by-minute scheduling spreadsheet, but to just leave home in your car with no plan at all is asking for trouble.
So let's get into working out the who, when, how, why, and where behind this holiday and see if we can't make everything simpler and increase the chances of a truly memorable trip.
Is too much planning ever enough?
When it comes to travel planning there are those among us that can't even consider going on vacation without creating a spreadsheet or two.
Not just the basic "which city on which day" type of thing, but sometimes broken up into fifteen-minute blocks to ensure ultimate time efficiency during the trip.
TIP 1 – REMEMBER TO SCOUT OUT PETROL/GAS STATIONS BEFORE SETTING OFF. YOU NEVER KNOW WHEN YOU MIGHT RUN OUT OF PHONE DATA, BATTERY, OR SIGNAL TO LOOK THEM UP ONCE ON THE ROAD!
– FROM WANDERER OF THE WORLD
And then there are those who only book the first night's accommodation, or maybe not even that, and just move as the mood takes them.
I'm not here to tell you which is right or wrong because it depends on many factors such as the individual, the time available, how confident you feel in strange surroundings, whether you are alone or responsible for others, and more.
TIP 2 – DON'T FORGET TO CHECK TYRES INCLUDING PRESSURE AND WEAR BEFORE YOU GO. AS WELL AS THE SPARE TYRE! NO BODY REALLY WANTS TO BE SITTING AROUND WAITING FOR HELP WITH A FLAT TYRE AND NO SPARE.
– FROM TRAVELING HONEYBIRD
What I am going to suggest is that you should consider the amount of planning you do very carefully. Too much planning and you face a very real possibility of having to miss out on an unexpected potential highlight.
While too little can cause unnecessary headaches and varying levels of panic over what to do next during a time when it should all be about being in the moment.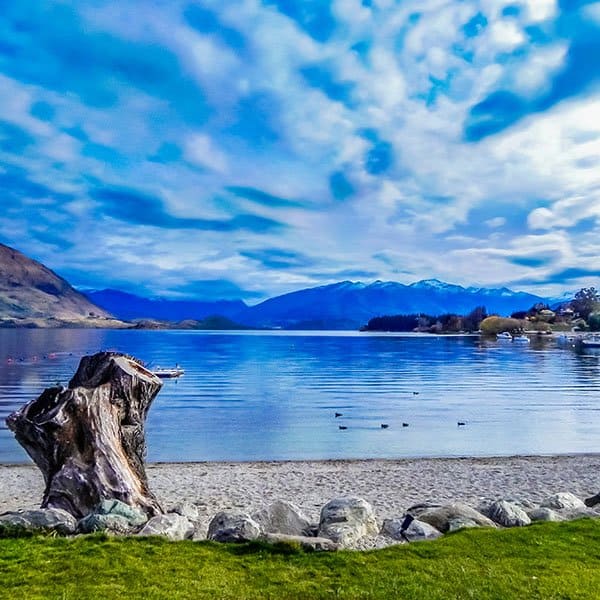 Learning from past road trips.
In my previous role as a Travel Agent in Australia, I dealt with clients at every step of the planning spectrum and always asked questions to find out why they have decided on their particular level of planning.
Answers varied but generally by the end of our conversation most were giving more thought to how much planning they really should be doing, which could be more or less than they had previously considered.
We have never traveled at the outer limits of either of these methods but have decided to change things up a little on various trips, and discovered some pros and cons for each.
TIP 3 – A GREAT ROAD TRIP NEEDS THE RIGHT PEOPLE AND GREAT MUSIC
– FROM GERMAN BACKPACKER
Reviewing your vacation on return can be very helpful when planning your next trip. Consider the amount of preparation and planning you did beforehand, decide what worked well and what didn't, and use that information to help you tweak your level of planning when putting together the next adventure.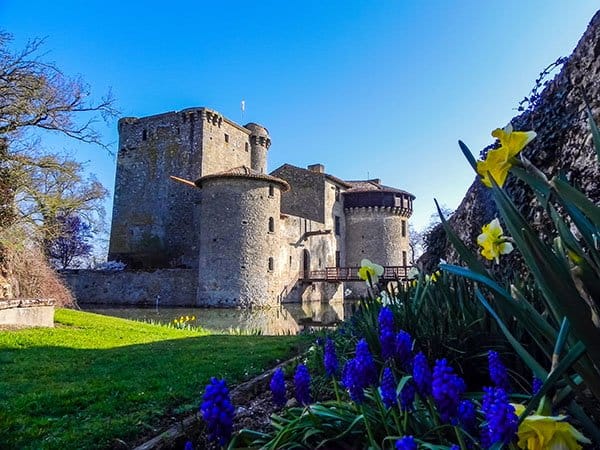 The problem with over-planning a road trip.
I find that over-planning can leave you feeling that you have just lived through a documentary. When you return from vacation and feel you have experienced very little, and have to rely on photos and videos to rekindle any memory of the trip, then chances are pretty good that you over-planned.
TIP 4 – GPS IS NOT ALWAYS RELIABLE AND CAN SEND YOU ON TO UNFRIENDLY ROADS BECAUSE THEY CONSIDER THEM THE QUICKEST OR SHORTEST ROUTE.
– FROM THE CONTENTED TRAVELLER
Too much planning can make you focus on what is next rather than what is now! It also tends to lead to spending more time waiting to travel, or travelling, than enjoying the current location. Who really wants to spend the best part of every vacation day driving along a boring highway just to get to that night's destination on time?
It has been said many times that the journey can be greater than the destination, but definitely not if the journey involves nothing but sitting in a car or motorhome looking out the window at the other drivers.
TIP 5 – GET ONTO THE LOCAL RADIO STATIONS BECAUSE THEY ACTUALLY KNOW THE REAL WEATHER, PLUS THEY GIVE AN INSIGHT INTO THE LOCALS
– FROM SHORT HOLIDAYS AND GETAWAYS
There has to be some time to stop and see your surroundings, meet the locals, take in the culture, history, sounds, and smells. If you don't you may as well spend your travel funds on a comfy lounge chair and giant TV and watch travel documentaries all day.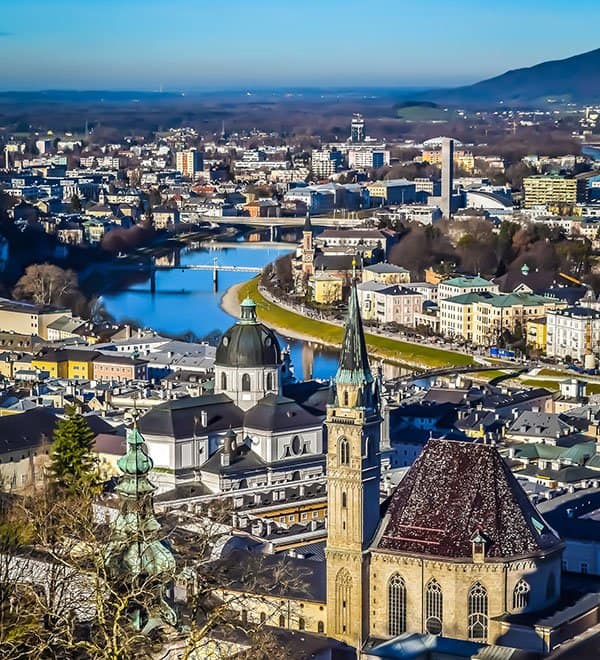 The problem with loosely planned road trips.
On the other side of the coin, we have wasted hours trying to find a suitable hotel late in the afternoon as we roll into a new town. Especially with children in tow, it is natural for parents to start getting anxious if there is no nest for their young.
The free-wheeling days, however, have been some of the best we have had. Finding hidden treasures and venturing away from the Highways. Isn't it ironic that most tourists stick to the Highways and never take a "Tourist Route" or even further off the beaten track?
TIP 6 – WHEN GOING ON A ROAD TRIP, MAKE SURE TO GO SHOPPING AT A LOCAL GROCERY STORE TO SAVE MONEY ON FOOD AND DRINKS ON THE ROAD
– FROM FOLLOW ME AWAY
Usually they are so fixated on getting to that night's hotel that they don't see any of the amazing things they are passing by. We originally road tripped in this manner but once we tore up the spreadsheet and stopped watching the clock we developed a true love of traveling by car in any country.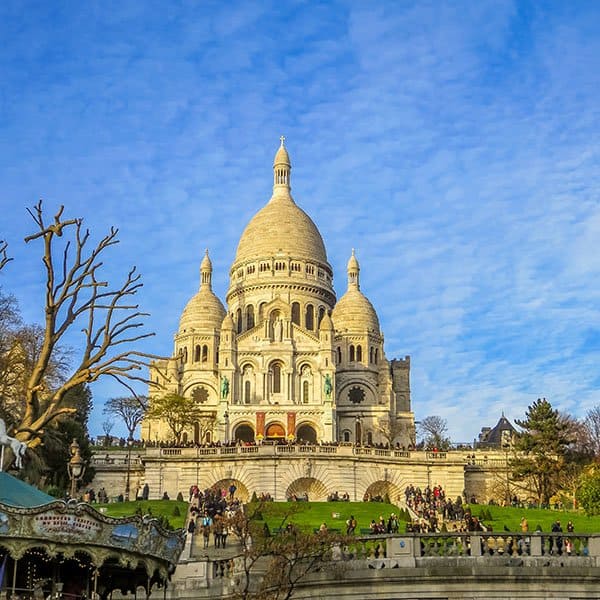 Finding the middle of your road.
We recently took what may well be our last family road trip with Junior coming to the end of her teens and starting to make her own travel plans without us. It was a Christmas extravaganza through the Netherlands, Belgium, Czech Republic, Germany, Austria, and France. We had a new plan that gave us the best of both worlds for our circumstances.
We only booked the nights that we needed to know our location. Obviously the first night in Amsterdam because the last thing you feel like doing after 24 hours of flying is hunting for hotels.
We also needed to lock in our Christmas stay in Salzburg to give us the best possible chance of staying in a city that gave us access to the elusive White Christmas, and our New Year's in Paris with a view of the Eiffel Tower, but the rest was open to where the road took us.
TIP 7 – BE OPEN TO TAKING A DETOUR. SOME OF THE MOST AMAZING SIGHTS ARE THOSE WE DIDN'T PLAN TO SEE IN THE BEGINNING
– FROM THE ROYAL TOUR BLOG
To avoid the afternoon panic I researched and created a loose plan before we left. Nothing in-depth like a minute-by-minute run sheet, but simply a look at the towns and attractions along our likely route.
I found a couple of hotels that look good enough and had them ready if we decided on that particular town on the day. This method ended up letting us have our cake and eat it too, or our Stollen if you prefer.
As I said earlier, there is no right or wrong level of planning, unless you keep doing the same thing and not enjoying your trips while you are away. That's the definition of travel insanity!
TIP 8 – JOIN A FACEBOOK GROUP OF THE REGION YOU'RE TRAVELING IN TO GET UPDATES ABOUT ROAD AND TRAVEL CONDITIONS
– FROM MY TURN TO TRAVEL
Now that we have the basics covered it is time to address some of the big questions as you try to figure out which city is the perfect place to start an epic road trip. So let's see if we can help you make the right start every time.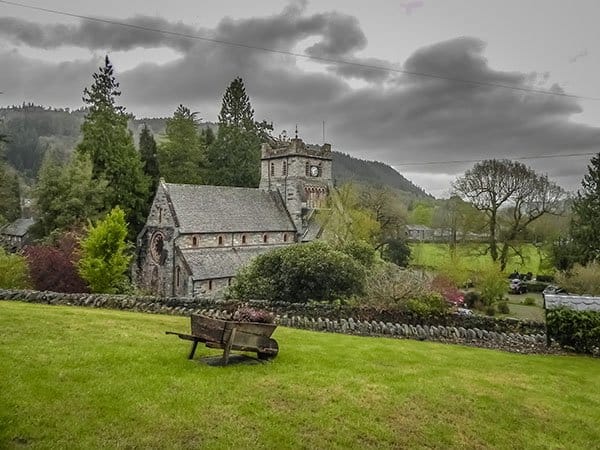 Who is going on your road trip?
This may seem like a stupid and obvious point that doesn't need planning at all. Of course you know who is going with you so why should you waste your valuable planning time on thinking about it?
The reason is that putting together a family road trip is a much different kettle of fish than just travelling as a couple, and sharing a vehicle with friends has its own unique issues to be considered.
TIP 9 – DOWNLOAD AN OFFLINE MAP TO YOUR PHONE. YOU CAN EASILY DO THIS WITH GOOGLE MAPS. THEN YOU NEVER HAVE TO WORRY ABOUT NOT HAVING WIFI OR A PAPER MAP
– FROM THE WORLD PURSUIT
Here is a short list of some things to consider when deciding what is important for you and your road trip posse.
Are there any personal circumstances that would limit the amount of time you could drive each day?
Is everyone happy with the idea of a road trip? It only takes one unhappy camper to make everyone's life a misery.
Who has the final decision if any disputes arise along the way?
Who can or will be doing the driving?
Who is the entertainment director or will the duties be shared? It may be great for the kids to listen to the Wiggles for an entire trip but for others, there is only so much "Do the Monkey" before things turn ugly.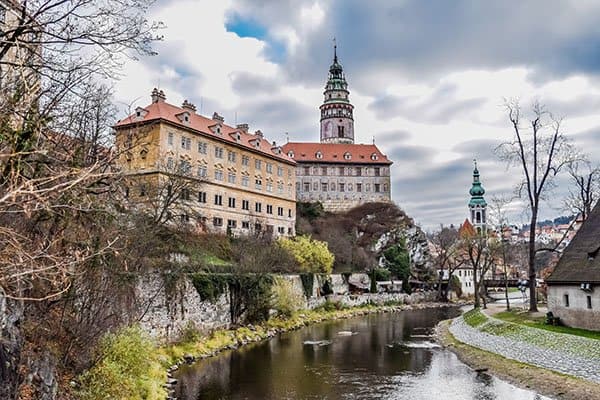 When should you go on a road trip?
For many of us there is a very simple answer to this… any time! But the reality is that there are certain times of the year that dramatically increase the chance of a road trip in some locations quickly becoming a nightmare on wheels.
Do you really think a road trip in central Australia would be much fun at the height of an Aussie Summer? If you do then I suggest you take an extra trailer filled with water for both stopping dehydration and dunking in to relieve the melting of your skin.
Or imagine the joy of driving through the Rocky Mountains in the middle of a Canadian Winter only to discover that almost every road is closed due to snow and you end up spending your whole trip driving the streets of Vancouver.
TIP 10 – LIMIT YOUR PLANNING. THE BEST ROAD TRIPS HAPPEN WHEN YOU HAVE MAXIMUM FREEDOM
– FROM TRAVELLERS ARCHIVE
It's not a question that needs a lot of consideration but it is still one that can make or break the experience. Find out a little about the weather and anything else that might make you reconsider a particular time of year before you make the final decision.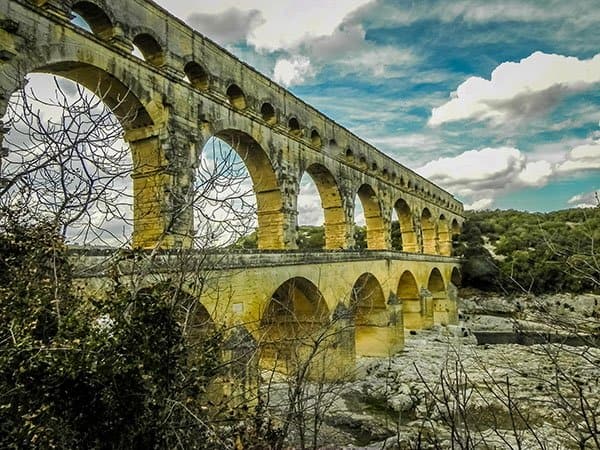 Why would you take this vacation as a road trip?
Even those of us who love a road trip and would be happy if every vacation had to be taken in this manner know that there are some places that style of travel really doesn't suit. It may be because of poor infrastructure, dangerous areas along the route, or just that the distances with nothing to do would take the joy out of the trip.
TIP 11 – IF YOU ARE DRIVING IN ANOTHER COUNTRY GET AN IDEA OF THE ROAD RULES. THEY MAY BE VERY DIFFERENT TO WHAT YOU ARE USED TO
– FROM CONTINENT HOP
Take a little time to make sure that if you are going to plan an amazing road trip, you intend to choose somewhere where the experience will be heightened by driving and not ruined.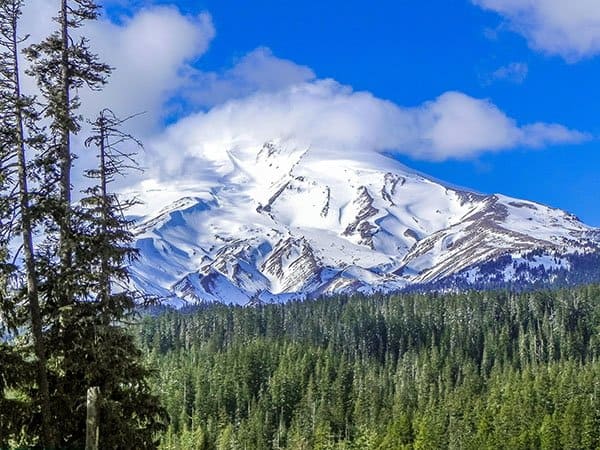 A checklist for choosing where to go when you plan a road trip.
Before you look for the right city to use as a base and starting point there are a few questions that need to be considered.
How much time do you have for your entire trip?

Remember to take into account how much of this time you plan to have at

the start and/or end city of your trip. It is demoralizing to arrive, grab your vehicle and head out and then finish with a return straight to the airport for the trip home only to regret not having spent some time at what you now recognize as an amazing start city.

Will you drive a loop or a one-way journey?

If you decide that you only need to drive in one direction then it is important to consider that you now may want some time in the start and end cities as this will influence the time you have left for driving.

How many of your days do you want to be behind the wheel?

Now that you have worked out how many days you will spend with a vehicle it is time to consider how many of those days you will be driving. Do you plan on a short drive every day or is your plan to have long driving days with a few nights stay between them?

This is a crucial factor in deciding the right place to hit the road and it is important to remember this is a vacation; if you wanted to waste hours in the car every day then you may as well just keep driving to work.

What is the purpose of your trip?

Are you happy just to explore somewhere new or do you travel with a purpose? Maybe your goal is to experience as much history as possible or to eat your way from town to town, perhaps it's a National Park discovery adventure or you just love the open road and don't what you see as long as it is not the inside of your home or your workplace.

Whatever your inspiration you now need to select some suitable locations.

Narrow down the regions that suit your plan.

There would be no point deciding to road trip the South Island of New Zealand if you are looking for history or culture, however, there are few places better if your goal is to enjoy stunning scenery or take on some of the world's best adrenaline activities.

And you will be disappointed if you try to road trip in Australia if you only want to drive a short distance every day. You should have considered Europe where there are so many options within a short distance of every other place.


Make a short list of the possible starting cities in that region.

Let's say you have decided on a California / Nevada road trip to explore the coast and the National Parks. It's a great option but there are a few cities you could use to be your starting point. You could choose LA, San Francisco, or Las Vegas. For that matter, you may even pick less obvious places like San Diego or Sacramento.
The goal here is just to list your options.

What do these cities have to offer?

The final step before making the big decision is to create lists of things you would like to do in each of the selected cities. Now chances are that you plan to visit all of these places during your road trip but it makes sense to select the city that you see yourself spending the most amount of time as your start or end point.

Why? Well, you really don't need a car to explore the attractions of a city so why pay for a vehicle that is not being used? It makes far more sense to have your city visit and then pick up your vehicle as you are ready to turn out the lights and shut the door behind you, doesn't it?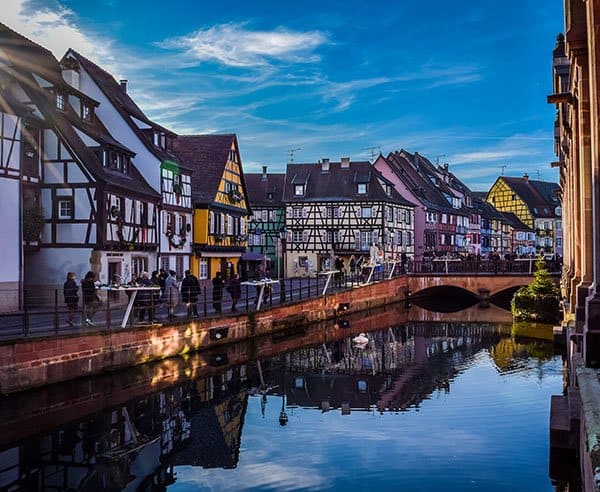 How to build a great road trip itinerary.
By now you have decided on the perfect starting point for a truly memorable road trip. It may be your home or some exotic, far-flung place but now the next part of the planning process is to build the frame, so let's put this puppy in overdrive.
TIP 12 – A LOT OF TIME WILL BE SPENT IN THE CAR AND PICKING THE RIGHT COMPANION IS KEY
– FROM A WORLD TO TRAVEL
To get the next part of the planning underway there are a few useful tools at your disposal. Your certainly don't need to use all of them, in fact, it would probably lead to mass confusion if you did. Just look them over and find the ones that you feel can be useful for you.
The most commonly used road trip planning tools.
Most people seem to go straight for Google Maps when it comes to anything remotely related to direction seeking and there is plenty to like about it when it comes to planning your road trip.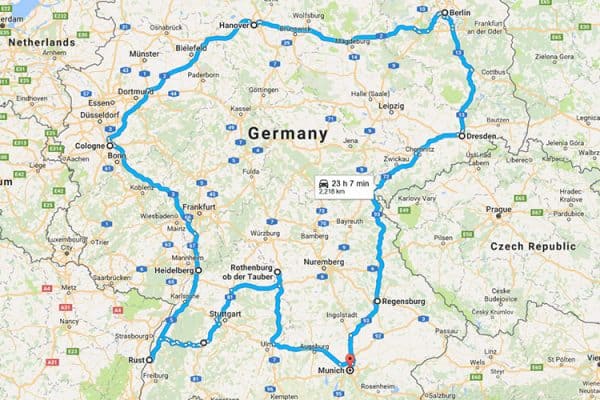 It's a simple matter of typing in your starting point and the map will zoom in, along with supplying a bunch of useful information about the place without any additional effort needed on your part.
You then can create a rough outline of your trip by adding more destinations. At this stage just put in the main places and not worry about any details, you are just looking at creating an overview.
The main competitor to Google Maps seems to be Mapquest, which offers a lot of similar features and a group of users that would never consider the competition. While Mapquest has some really interesting features and is definitely worth a look, I do wonder if the staunch advocates are more anti-Google than actual Mapquest fans.
Once you have the (very) basic plan of your trip mapped out then you can start to get deeper into what to do along the way and the places you could be overnighting based on the guidelines you decided earlier.
TIP 13 – BY AVOIDING THE MOTORWAYS, YOU DRIVE THROUGH BEAUTIFUL TOWNS, VILLAGES AND LANDSCAPES THAT WOULD HAVE BEEN OTHERWISE MISSED
– FROM TRAVELLING BOOK JUNKIE
Detail-based road trip planning tools.
It seems that every day there are new websites and apps that claim to be the ultimate planning resource but it is rare that these are actually better than some of those that have stood the test of time.
Roadtrippers – the road trip planning tool.
One of the most talked about resources is Roadtrippers. This awesome tool asks you for a departure point and a destination before providing a huge array of possibilities for you to explore along the way.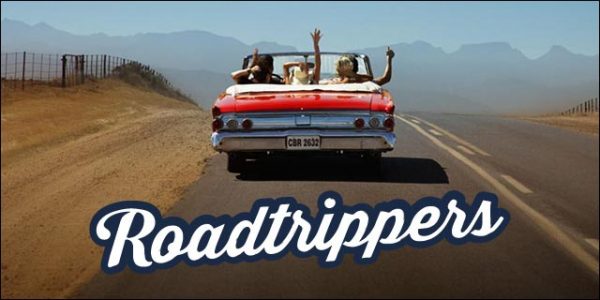 I suggest putting your destination as a place a little further away than you really want to travel so that you get plenty of options around your most likely overnight spot. The real beauty of a tool like this is that you may discover so many things between A and B that it is worth taking an extra day or two to explore.
TIP 14 – CREATE A PLAYLIST AND MAKE SURE YOU'VE SYNCED IT TO YOUR PHONE IN CASE YOU GO THROUGH REMOTE REGIONS WHERE YOU MIGHT LOSE SERVICE
– FROM VALISE MAG
After all, it's better to go half as far and see twice as much than see lots of highways through the windshield.
Route Perfect and My Scenic Drives.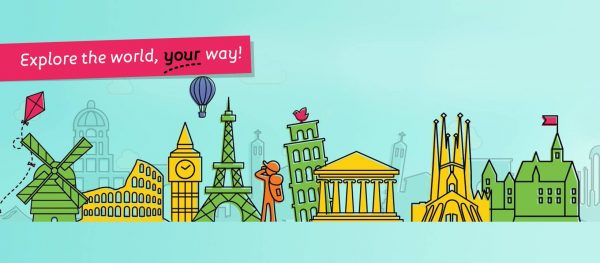 Another tool that I only discovered while researching this guide is Route Perfect, but it is now firmly in my box of tricks when it's time to plan my next trip.
Route Perfect lets you adjust many aspects of your plan to get to the best suggested itinerary for your trip. The Trip Planner section lets you decide the importance of factors like visiting small towns, great food, culture, nature, historic places, and more, and the suggested route will change as your choices do.
Another website that has caught my attention is My Scenic Drives which has some great features and will even allow you to download your plans into your GPS. They have a large database of preplanned trips to use as a starting point and then allow you to make the changes to create your own ideal trip.
Important things to consider at the beginning of your road trip planning.
Putting together the perfect road trip takes a lot more than just having a great itinerary on paper and it is easy for it to fall into chaos if other factors have not been considered.
Everybody should be involved in the planning.
Just because you have come up with a plan that will give you the trip of a lifetime doesn't mean everyone will see it that way. And one misery guts on the team can quickly ruin things for everyone else.It doesn't matter if it's a family trip, a group of besties, or just you and your better half, everyone needs to have some input into the final plan. As I mentioned in a previous post about family travel, but is just as relevant for other groups, we have had great success with getting everyone to come up with a number of "non-negotiables".
These are things that each person feels they have to do in order to make the trip great for them. The number can depend on how long the trip is but the important thing is everyone has equal billing. These are things that HAVE to be woven into the itinerary.
So what is the benefit of this? Simple, anyone that complains when they are "forced" to do your non-negotiable can be easily controlled by reminding them that they have their own choice that not everyone is excited about.
The wonderful thing about this method is you find hidden gems. Some of the things our daughter has chosen over the years made me cringe until I actually got to the place and ended up loving it. You never know until you try.
Read this post for more great tips for planning a family road trip.
Make sure the plan includes time apart.
I don't care who you are or how much you think you can't bear to be apart from your travel companions, once you have a few days living in each other's pockets time apart seems like top of the to-do list!
On family trips try to come up with a way to have some time away from the kids, even an hour or two can boost your flagging spirits. On a friends trip, if you want to remain friends after the trip is over, do some things alone or in smaller groups occasionally.
Even couples can benefit from a bit of time doing their own thing. Shopping, spa treatments, laying around a pool for hours… Pauline loves it, but me, not so much. But wandering aimlessly around the backstreets of a new town is something I can do all day but Pauline only in moderation.
We never feel bad about a bit of time chasing our own idea of a great vacation.
Take care not to over plan at this stage (or ever).
I know from experience how easy it is to go crazy and add too many places and activities to the plan. Vacation days are rare and it's only natural to try and pack the most stuff into that short time, but it's a mistake.
You will soon realise that ticking things off a huge list without taking the time to actually enjoy the experience is a hollow exercise and a massive waste of time and money. I quietly laugh at those people who brag about how many countries they have "been to" when they have usually never had any genuine local experiences and, in many cases, seen nothing more than a single city in each of those countries.
The question to ask yourself is whether you prefer to get a glimpse of many things or truly experience a few.
Find the best accommodation on your road trip.
Depending on where in the world you are from can heavily influence the image that comes to mind when someone says the term road trip. While some see nothing but cruising the open highways in a motorhome others can only imagine a car or SUV for getting around and hotels or BnB's every night.
With this in mind, it is important to get a clear understanding of where you will be able to spend the nights during your road trip. Research where you can or, more importantly, can't, park a motorhome overnight.
Many countries now have laws against parking in certain public places and getting a fine is sure to bring down the mood. Find out the costs of powered sites in campgrounds and be sure to understand the inclusions.
If you are more inclined to sleep in a real bed each night then it is important to balance the accommodation location with ease and cost of parking. It's no use finding a great hotel at a bargain price and finding out that you have to park 10 blocks away for a huge extra fee.
It is much more sensible to stay on the edges of town with easy and free parking as long as the public transport is also convenient and cheap. Let's face it, nobody really wants to waste hours and dollars on driving through a town centre looking for a parking space.
Remember why you would choose a road trip.
Throughout the entire process there is one thought that should stay in your mind… the reason why you decided on taking your vacation as a road trip in the first place. It doesn't matter if your reason was based on budget, convenience, freedom, or whatever else, the overriding factor is that you believe it would be a rewarding experience for everyone.
TIP 15 – MAKE SURE YOU HAVE ALL OF THE ESSENTIAL EXTRAS LIKE A FIRST AID KIT AND A ROADSIDE EMERGENCY KIT
– FROM MARIA BELTRAN
And with that thought ruling over the whole process it's especially important to remember that it will be different for everyone. It should still be fun for the driver even though they may miss some of the scenery, it should still be relaxing, cultural, educational, or a party on wheels.
TIP 16 – STOCK THE CAR WITH ALL THE NECESSITIES NEEDED FOR A LONG TRIP. IT'S BETTER TO HAVE TOO MUCH THAN BE CAUGHT SHORT
– FROM VAGABOND STORIES
Don't sweat the small stuff. Things will go wrong and nothing will go 100% to plan but the quicker you can laugh it off the sooner you are back in vacation mode. And that is the main reason for not overplanning, the more you expect to do or feel you have to do because the plan says so, the more things that can go wrong.
TIP 17 – CONSIDER USING A SATELLITE-BASED GPS OR GOOD 'OL PAPER MAPS AS A BACKUP. PAPER MAPS NEVER BREAK DOWN
– FROM NOT WITHOUT MY PASSPORT
Always have time set aside on each day to allow for the unexpected. The worse that can happen is things work out perfectly and you have more time at the day's destination.
It's time to hit the road, Jack.
The car is ready, everybody is packed and keen, music and snacks are in plentiful supply and there is nothing ahead of you except the open road. A road trip can be the best vacation you ever have or a nightmare that will haunt you for years to come, but a little planning goes a very long way.
We have plenty of incredible suggestions for places to take a road trip on this site as well as suggested itineraries, and interesting places to see along the way. So have a look around and get in touch if you have any road trip-related questions.
For some road trip inspiration, including plenty of places you may never have considered, take a look at this list.
Maybe we will bump into each other on the road one day, not literally I hope!