Can you hear it? It's called peace and quiet, with no road rage, car horns blaring, or trucks roaring past as you walk the streets.
Venice offers a chance to have a wonderful experience in a continent with more than its share of congested cities.
It is also considered one of the world's truly romantic cities and a place that almost everyone dreams of visiting at some point in their life. So come along and discover the reasons to visit Venice.
Where is it?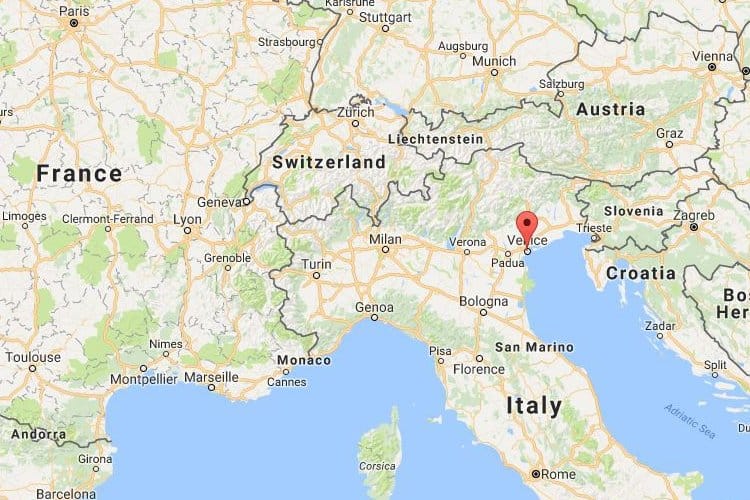 Why would you go?
Even those who know very little about this iconic city would include it in their answer to the question "Which cities would you love to visit in Europe?"
And I do have to admit there is a certain romance about the place. Maybe the Gondolas or the bridges and canals, or maybe just because it's Italy and to foreigners that is enough to give it that little bit of mystery.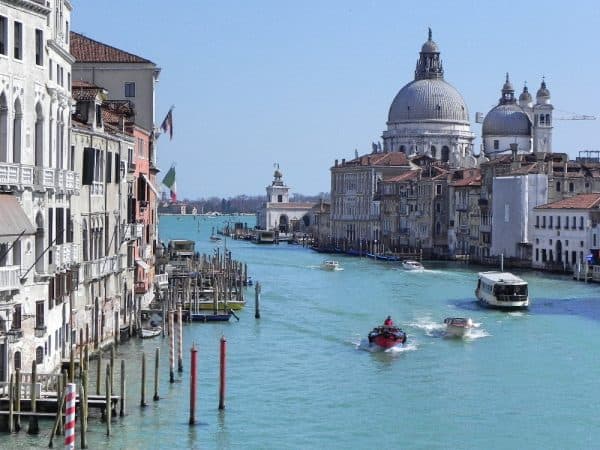 How much time do you need there?
Venice is a city tailor-made for a short break. Half a day from a cruise ship you could have a decent look around most of the island. But stretch it out to a few days and you can see, taste and experience why Venice is so famous. Or maybe get off the main island and do something different like exploring by bike.
There are some interesting shops but no real "shopping" and the whole place can be walked around in a few hours (without stops). Sure there are those who would and have spent substantially more time there but with so many other amazing cities in the area why drag it out?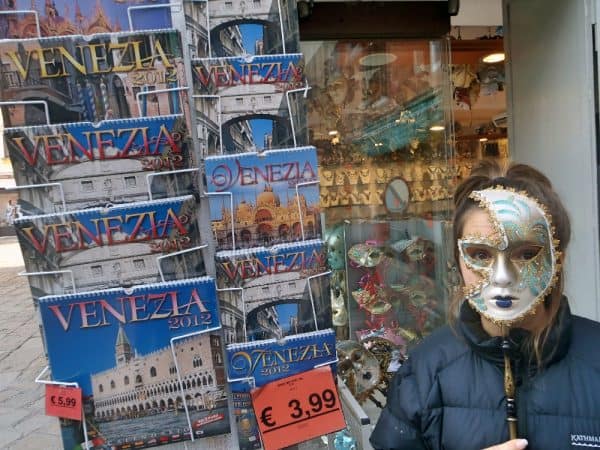 How do you get there?
Let's assume you are already in transit and don't need to be advised that you will have to fly to a nearby airport before heading to the city.
Venice is a small island with no motorised land transport beyond the outskirts. They have a train station, Venezia Santa Lucia, which will get you to the northern end of the Grand Canal if arriving by local or high-speed Intercity trains. It is convenient and modern and easy to find your way to the city upon arrival.
Bus from the airport of other cities is another alternative with a drop-off point close to the train station on the northern edge.
Finally, and most obviously, you can arrive by boat. Water taxis and other boats can transport you around the city from the airport, train, and bus stations. As well as providing general transport during your stay.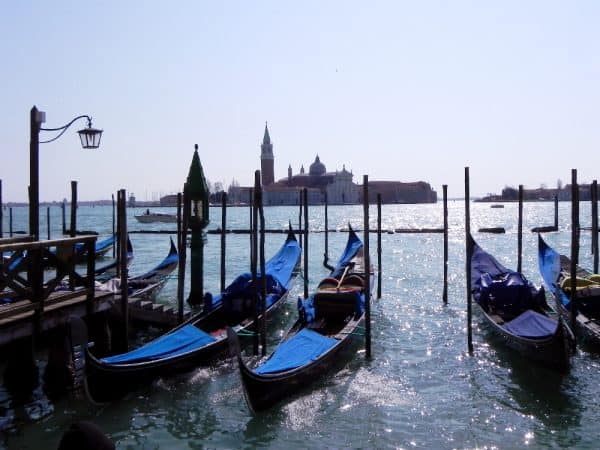 What are the "highlights"?
Venice is most famous for its canals and for good reason. Water is almost always a big attraction for travelers as it creates a special aura for some reason. And while it is a wonderful experience to see more canals than streets it is not the only attraction.
We are not like the "real traveler" snobs out there that judge you for wanting to see the most famous tourist sites when you go somewhere new. We have traveled a long way to get here and we damn well want to see the famous bits as well as the hidden gems.
Arguably the three most popular things to do or see are:
The Ponte de Rialto – the most impressive and oldest bridge to span the Grand Canal, having been constructed in the late 16th century. It also acts as the border crossing between the districts of San Marco and San Polo.
The Rialto is full of character and gives a lovely feature to include in any Canal photo you want to use to impress those at home.

The Piazza San Marco – is the only town square in the city allowed to be called a Piazza. It is surrounded on three sides with some stunning buildings including the magnificent Dogue's Palace.
You will also find it is home to the majority of Venice's pigeon population.
It is a great spot to people watch although most of the people will be tourists, which can be interesting as well.

Ride in a Gondola – you don't come here without planning to cruise the Canal in one of the beautifully crafted Gondolas. If you are worried about finding one then let me put your mind at ease… you won't have any trouble. They are almost more common than the pigeons!
The rides can be a little pricey for what you get but what the hell, these are the type of experiences you regret NOT doing.

What can you eat?
This is a bit of a silly question here, you are in Italy after all.
Obviously, pizza and pasta are high on the list and options are plentiful and of generally good quality. Prices are about what you expect for a city with such a strong tourist influence but not ridiculous.
Dana had the best pizza of her life at a place called Quanto Basta near the train station. It had the usual toppings but also featured french fries as an extra on top. Sounds a little weird but surprisingly delicious.
They also had a great selection of fresh Gelato which we tried on a number of occasions and were never disappointed. For me, the Gelato is the stand-out food of Venice.
Free tastings are available at most outlets and it takes an iron will, or sheer stupidity, to walk out empty-handed.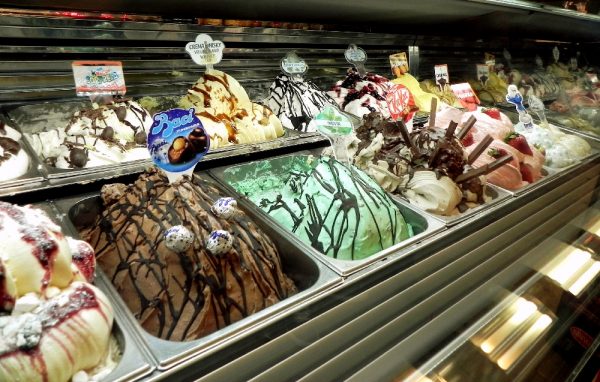 Where should you stay?
Once you are on the island there is nowhere that is too much out of the way. The things to consider are the difficulty of wheeling suitcases along the cobbled streets and up the steps on many bridges. And the cost of transferring from the rail or bus to a hotel further across the island.
The most popular area would be down around St Marks Square but it is often more expensive, more touristy and about the furthest point for transfers, so more money.
We chose to stay north of the Grand Canal, across the water from the train station. And I would pick the same area next time we are in Venice.
Why?
no extra transfer costs as it is only one bridge to cross and many hotels within a short walk.
you will want to see St Marks Square and staying here means you will be encouraged to walk all across the island to get there and back (it's not far and well worth the little bit of effort it takes)
lots of restaurants and shops and generally cheaper as it's away from the main tourist section.
We stayed in a lovely place called Hotel Antiche Figure, a boutique hotel in a 15th-century building right on the canal. Highly recommended.
How is the walkability?
With no cars, no hills, and no busy roads to cross you would expect this to be one of the world's most ideal walking cities. But there is a caveat.
The only downside to this maze of cobblestone streets, canals, and bridges are the cobblestone streets, canals, and bridges! Dragging your suitcases around to get to your Hotel, which looked much closer on the map, can become a feat comparable to those endured by Hercules. A wheelie case might be a godsend in the Airport but here they are as useless as a one-legged man in a butt-kicking competition.
Don't get me wrong though. Once you are luggage free and have a good pair of comfy, flat walking shoes on, there is plenty to explore and enjoy. I mention the flat shoes as you will still see the odd one or two Princess tourists trying to drag a suitcase while stumbling around in heels. It can only end in tears!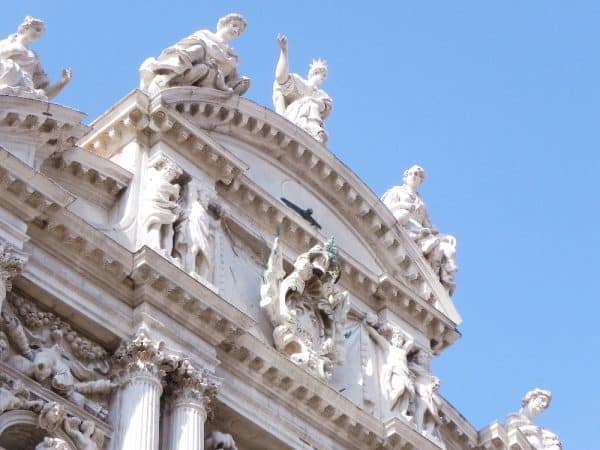 It's just our opinion.
It's a place you must visit at some time in your life, one of those "Oh, I've been there" types of places. It certainly has plenty of character and some amazing history that deserves to be experienced.
Tick off an essential tourist must and ride the canals in a Gondola. My suggestion is to do it at night as the lights reflecting across the water adds a stunning backdrop to what will already be a very pleasant experience. Don't just ride, but have a chat with the Gondoliers, they have some amazing stories to tell. Are these stories all true? Well, I wouldn't bet my house on it, but it made the ride great fun and I feel we made a friend, even though I had to pay him!
I hear stories of people who passionately love or detest Venice, and I suppose I can see both sides of the argument. Pauline and Dana would go back in a heartbeat, while I would go back if the opportunity arose, but it wouldn't be my first choice in Italy. Maybe next time we will try the beautiful area around Lake Como.
Which side of the fence do you fall? Loved it or hated it?