A recent history filled with tragedy with the disastrous earthquakes in 2011 that caused major damage to much of the city and took the lives of 185 people, Christchurch is showing its heart and soul as it continues to rebuild.
While the city continues to rebuild it would be easy to overlook spending time here in the mistaken belief that it would be all doom and gloom, with streets lined with damaged buildings and vacant blocks. So let's see if we can find some reasons to visit Christchurch.
Where is it?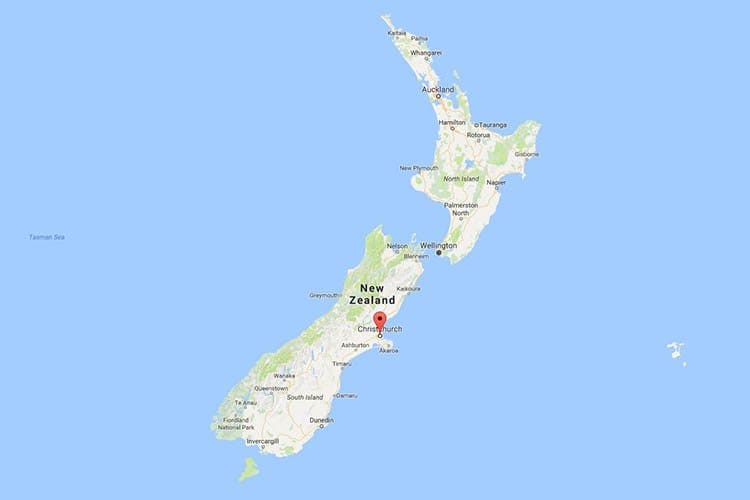 Why would you visit Christchurch?
Sure there are still plenty of construction sites even so many years after the tragic events of 2011 where earthquakes almost levelled the city but there can be no doubt the people and the city are moving ahead in leaps and bounds. This means not only is there plenty to do but the whole place now has a positive atmosphere.
There is a nice contrast between the new and those buildings rebuilt with their original personality, all held together by the beautiful Hagley Park and Avon River which runs through the city. Giving the city the perfect name of "the garden city".
While Christchurch is a beautiful city in its own right it is probably better known as the perfect starting point for a New Zealand road trip.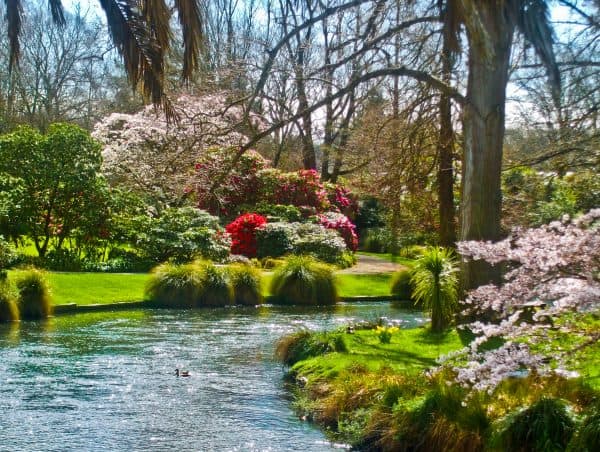 How much time do you need there?
Most International visitors to Christchurch will be arriving from Australia which usually means flying in late in the afternoon or crazy hours of the night. Either option means the first day is pretty much a write off so should never be counted as a "day in the city".
That being said, unless you plan to use the city as a base and do a number of day trips, it is realistically a perfect place for a short break of 2 to 4 days. The option of day trips is certainly viable and in that case, a week would be a more appropriate stay.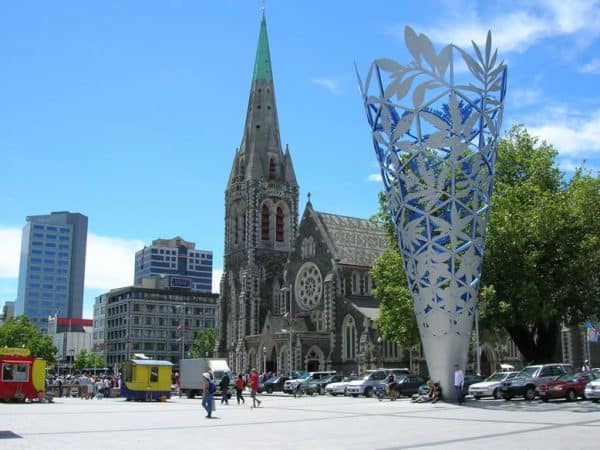 How do you get there?
Although Christchurch is home to the largest airport on the South Island, the "International" description of its name is pretty much limited to flights in and out of Australia. Auckland is the country's main airport and flights from other countries would have to connect before arriving in Christchurch.
Flying is the only arrival option unless you are keen on a substantial swim or have a spare canoe!
What are the "highlights"?
Apparently, Christchurch does not really rate among the backpacker community as they perceive it as too boring. But not being a "high energy" place does not necessarily mean boring, as Christchurch proves.
Few of the following highlights are likely to get your pulse racing but that certainly doesn't mean you won't enjoy them.
Go punting on the River Avon – this is likely to be the closest you get to feeling like you are relaxing in the English countryside outside of London. Lay back and enjoy the tranquility as you meander through the Botanic Gardens on your private river barge. It's hard to believe that you are in the centre of a major city.
185 empty white chairs – before you think someone is trying to make a fool of you by telling you to visit a garden with, believe it or not, 185 empty white chairs you should know that this is a moving and beautiful memorial to the 185 people that lost their lives in the 2011 earthquakes.
Cathedral Square – after sustaining massive damage in the earthquakes the Cathedral has been temporarily strengthened but no repair work has begun. In fact, they still have not reached a decision on whether it will be repaired or demolished. Today it will remind you more of a Medieval ruin than a modern church. It's a shame religions are so poor that they can't afford to repair a major Cathedral!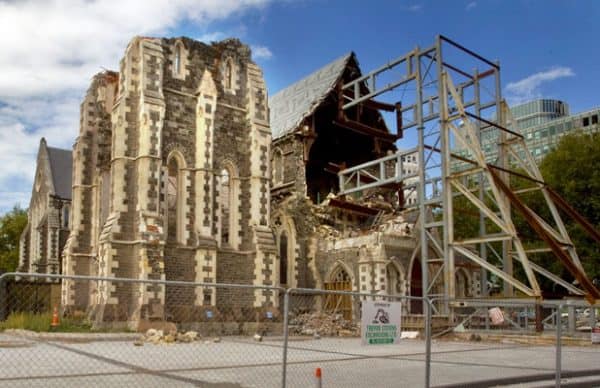 Cardboard Cathedral – if you thought seeing half of a Cathedral with a steel ribcage was odd then you are going to love the "temporary" replacement that was built in 2013. This amazing structure shows the creativity in play as the city was being rebuilt on a limited budget with large sections of this church constructed from strong and durable cardboard. It is like nothing you will see anywhere else in the world.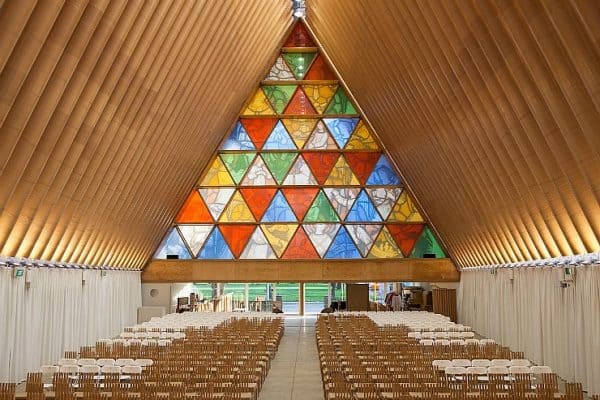 Re:Start Mall – if you thought that a Cathedral made of cardboard was clever then how about an entire shopping mall made from shipping containers? If there was one building product that was cheap and plentiful after the earthquakes it was shipping containers. But it took a creative mind to fashion them into a shopping precinct so quirky that what was originally built as a temporary solution to a damaged Mall has become one of the city's most iconic landmarks. Make sure to come for a look around and check out the great food options.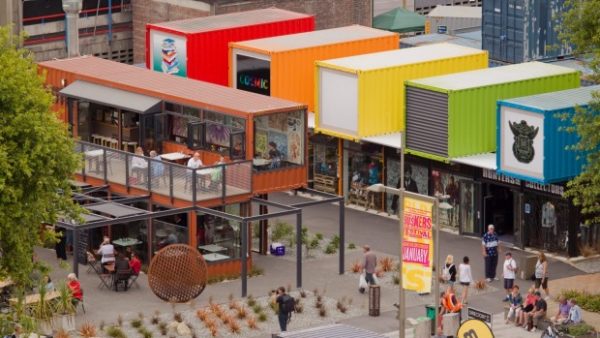 International Antarctic Centre – If you've ever wondered what it would be like to spend some time in one of the Antarctic Research Stations then this place is likely to be the closest you can get. Ride the Hagglund All-terrain vehicle, experience a simulated blizzard, chill out with the local penguin colony or get up close and personal with the guys from Happy Feet in a special 4D theatre experience.
What can you eat?
There is no obvious answer to this question as, unlike many countries, New Zealand does not really have a cuisine of its own. What this does mean however is that cities like Christchurch have become melting pots of international flavours allowing you to sample the tastes of almost every nation on Earth.
Try the "food truck" style dining around the Re:Start Mall for some great cheap eats or ask a local what they recommend. One thing for certain is that you can expect to find plenty of lamb dishes in a country where sheep outnumber humans.
Where should you stay?
Like most of the cities in New Zealand, Christchurch is a low-profile and widely spread city. For the visitor, it becomes quite important to pick the right area to stay because it would be quite easy to find yourself quite a distance from the sights and attractions you have come to see.
The City Centre (CBD)
The true heart of Christchurch and often referred to as the "Inner City". The CBD was heavily damaged in the earthquakes and, as most of the tall buildings were "name brand" hotels, accommodation was dramatically reduced.
Things have turned around for the area now and many of those Hotels are back. But there are also some wonderful B&B options and a good scattering of Motels around to ensure the right accommodation for every traveller.
The CBD is probably the best area to stay in Christchurch. If possible, select something located in the rectangle bounded by the four main avenues: Deans, Bealey, Moorehouse, and Fitzgerald, since this will allow you to walk to most of the attractions.
People choose the Inner City for the following reasons.
It's the city centre
You can walk everywhere
Alternative, hip atmosphere
Bars, restaurants, and pop-up shops
Great transportation options
Suggested accommodation options.
Eliza's Manor Boutique Hotel – a beautiful B&B experience
Heritage Christchurch – luxury with style
Country Comfort Belmont Motel – value for money
Merivale
An attractive neighborhood about a thirty-minute walk to the City Centre, Merivale is a safe area and a nice place to stay.
It offers a good number of B&Bs and lodges along the famous "Motel Mile" which runs south along Papanui Road from Merivale Mall to Bealey Avenue. The number of Motel options here makes it an ideal place for road trippers who already have their own vehicle.
You would choose the Merivale area for
Upper-class neighbourhood
Relatively central
Lots of accommodation options
Restaurants and nightlife
Suggested accommodation options.
Ashford Motor Lodge – top rated in the area
Colonial Inn Motel – value for money
Merivale Court Motel – cheap and cheerful
Riccarton
This University area was not impacted by earthquakes as severely as the CBD and has become an important shopping and nightlife hub.
Riccarton has a huge shopping center, lots of Asian restaurants, stores, and heaps of cheap motels and cafes.
You should choose Riccarton for
Close to the CBD
Nightlife and restaurants
Shopping venues
University of Canterbury
Suggested accommodation options.
Tower Junction Motor Lodge – value for money
175 Metropolitan Executive Motel – highly rated value
Aalton Motel – great location and price
How is the walkability?
Considering the South Island of New Zealand features some of the most rugged and beautiful mountain areas in the world Christchurch is flat which makes it an easy walking city or perfect for exploring by bike.
Once you are in the central part of town you will find plenty to see and do all within a comfortable walking distance. For the places you want to visit a bit further away the trams and other public transport are convenient and well-priced.
It's just our opinion.
While it will never rival Las Vegas or Cancun as a party destination Christchurch is a city well worth a few days of your time, especially if you are doing some road tripping around the South Island.
You will find a green, friendly place with a big heart and exuding hope for the future after a sad recent past. Give it a go, and help this lovely city return to its former glory.
Have you been to Christchurch since the earthquakes? Would you spend a few days here at the start or end of your road trip?