Brisbane is a great place for visitors and families alike and with an average of 283 days of sunshine a year, it has earned its place as the capital of the glorious Sunshine State of Queensland.
"Special Guest contributor Janine from Your Local Families Magazine is the authority on Southeast Queensland, so when she suggests that you should visit Brisbane because it is a fantastic but often overlooked place for a short stay, you should listen."
Where is it?
[put_wpgm id=4]
What are the reasons to visit Brisbane?
Brisbane is often overlooked by travellers as it doesn't have the 'big ticket' items like the 'Sydney Opera House' or the golden beaches of the Gold Coast, or the reef off the coast of Cairns. And just north of Brisbane is the equally impressive Sunshine Coast… so why stop in Brisbane?
The answer is simply for the opportunity to engage in some genuine Aussie lifestyle that is both slower-paced and authentic in its connection to the community. From the Cultural Precinct on the South Bank to the skyline views from Mt Coot-tha to the seaside suburbs that boast family picnic areas and playgrounds, Brisbane has been named the 'liveable city' for a reason.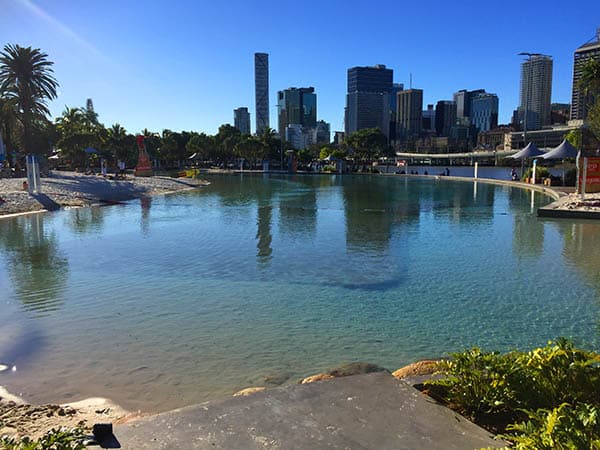 How much time do you need there?
If you are travelling as a family with children, you can easily spend a week in Brisbane and not see everything there is to see. If you are independent travellers or travelling with friends or partners, I would suggest that you should add at least 3 full days to visit Brisbane to see the best this city has to offer. If you have more time, and you like to revel in the slower pace of life, I would suggest more time in Brisbane.
When spending a minimum of three days in Brisbane you can break that down into two days for the Cultural Precinct and South Bank and one day for your choice of one of the many animal parks or wildlife centres.
(Hint: Steve Irwin's world-famous Australia Zoo is a 1-hour drive north of Brisbane!)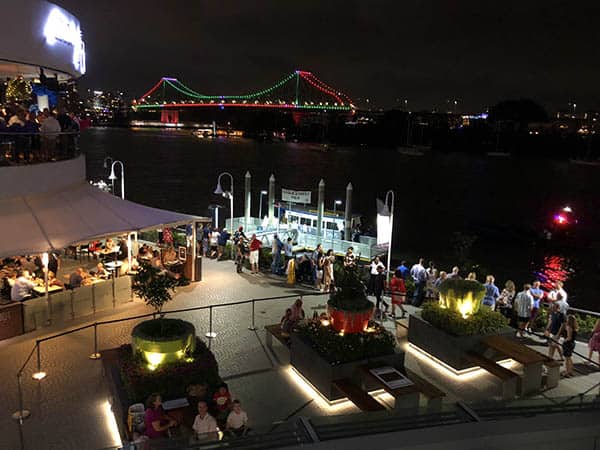 How do you get there?
Most people visit Brisbane on their way to somewhere else. As such, there are many roads that lead to Brisbane. You can catch the long-distance coach from Sydney in the South, or indeed from Cairns in far north Queensland, and this is the most popular way for the multitude of backpackers that pass through.
Equally, you can catch a domestic or international flight to the modern airport.
Brisbane also boasts its own luxury cruise terminal at Portside, Hamilton welcoming ships from P&O and Royal Caribbean (amongst others). There are many ways for visitors to arrive in Brisbane!
Once in Brisbane remember to take a ride on a council 'CityCat' – the public transportation along the river, for just a few dollars or the 'City Hopper' which run between the northern suburb of New Farm and South Bank and is always 100% free!
What are the "highlights"?
The highlights will vary depending on whether you are here with family or friends. Our tips are:
Cultural Precinct
Here you will find the Queensland Museum, Queensland Gallery of Modern Art (GOMA), the Queensland State Library, the Queensland Performing Arts Centre (QPAC) and the Sciencentre. The first three are free to enter and beautifully air-conditioned (you'll know why that is important if you are in Brisbane in summer!) There will be surcharges at times for specific exhibits.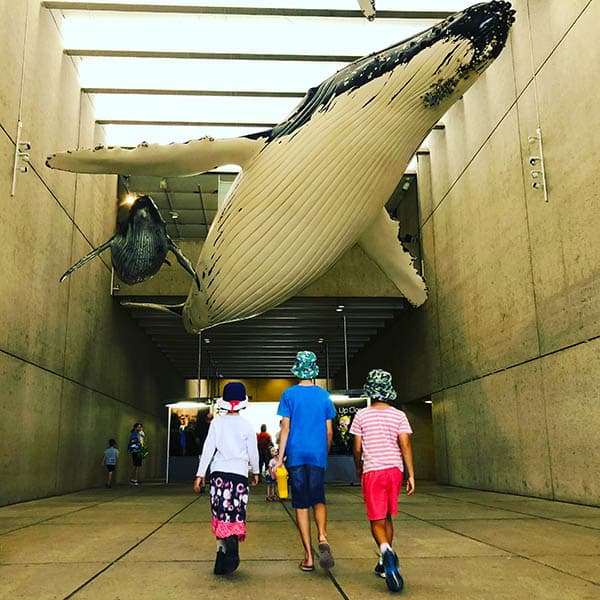 South Bank Parklands
Across the road from the Cultural Precinct are the South Bank Parklands. The Parklands have been fully developed into a visitor's mecca of activities including swimming, sunbathing, strolling along the boardwalk, listening to music/bands and of course taking a spin on the Brisbane Wheel.  There are pubs, restaurants and markets all suitable for visitors and locals alike. You'll get a great appreciation for the true Brisbane lifestyle in any one of these venues.
The City Botanic Gardens
You may be thinking 'seen one botanic garden, seen them all'…. But these gardens are magical at night! The Brisbane City Council has installed fairy lights on the trees and other fauna across the city and the Brisbane City Botanic Gardens are worth the short walk across the Goodwill Bridge from South Bank Parklands. If you are stopping in Brisbane for even one night, add this installation to your list!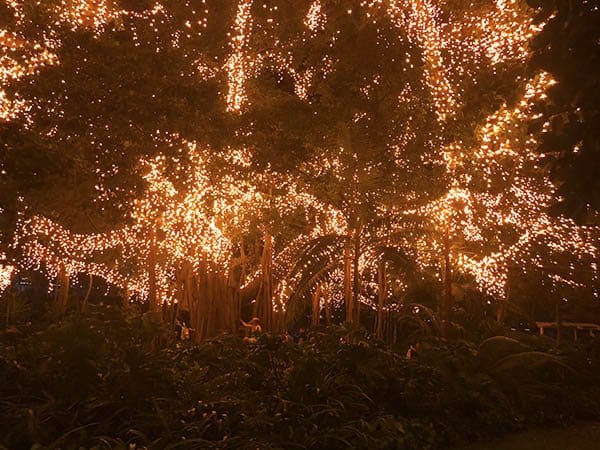 Visit a Zoo or Wildlife Park
Brisbane has a tonne of larger and smaller zoos and wildlife parks either in the city's suburbs or just a short drive away.
Larger zoos include:
Australia Zoo
Lone Pine Koala Sanctuary
Smaller wildlife parks include:
Walkabout Creek Wildlife Centre
Daisy Hill Koala Centre (it's free!)
Bribie Island Butterfly Centre
What can you eat?
The other awesome thing about Brisbane's outdoor lifestyle is our outdoor eating opportunities.
The most iconic place to eat when you visit Brisbane is the Breakfast Creek Hotel in the northern suburb of Hamilton. It is situated on the beautiful Brisbane River so after your meal you can go for a stroll around the boardwalks and head over to roam the grounds of Newstead House. You'll probably need to 'walk it off' after the meal you are served at this hotel!
If you prefer to stay closer to the city try the Eagle Street Pier which is quickly becoming a premium foodie destination. Burgers, pizzas and cuisines from all over the world come together in a mishmash of tastebud heaven. From super pricey extravagance to budget burgers, you'll have something to suit your budget.
If you really want to get into some foodie culture in Brisbane, then do check out the Eat Street Markets. The sheer variety of cuisines on offer is staggering. They're open every weekend and they're an absolute hive of food, drinks, entertainment and goods from cultures all over the world. It's truly impossible to accurately describe the 'Eat Street' vibe unless you've been there – it's fun, it's loud, it's chaotic and it's amazing.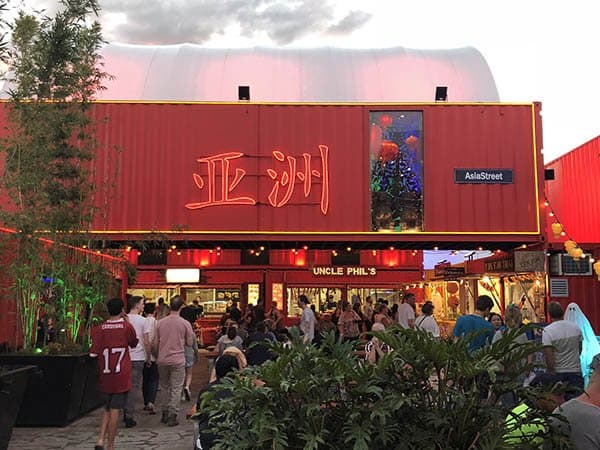 Where should you stay?
From backpacker's hostels for a few dollars a night to extravagant hotels costing hundreds of dollars a night, like most places, Brisbane is spoilt for choice in terms of accommodation.
If you are not staying with friends who live locally, then we suggest that you stay in the CBD or close to it. This is where most of the action is, so it makes sense.
We love Royal on the Park Hotel & Suites for their iconic, true Brisbane vibe and their location close to the Botanic Gardens in the city centre. Their pricing is reasonable, and they have an awesome pool (with a poolside bar) as well as a great breakfast buffet.
Alternatives to the city centre when you visit Brisbane would be South Bank hotels, Airbnb's and hostels. You can't really go wrong with the location of the city or South Bank in Brisbane.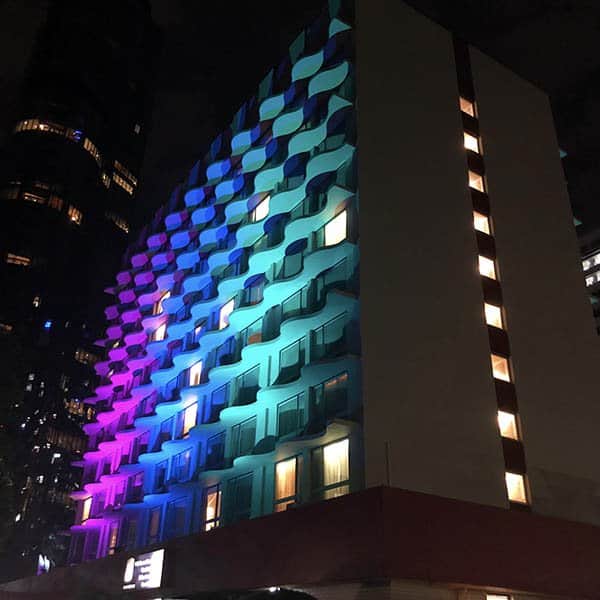 How is the walkability?
Brisbane is very walkable. The city centre and South Bank are completely flat, and the footpaths are well maintained. Being a modern city, there are no cobblestone streets. There are also trails for the blind to follow in the city centre. Out in the suburbs the walkability will vary. Some areas are very hilly and steep, others are flat. The seaside suburbs are mostly flat with lovely walking routes along the beaches.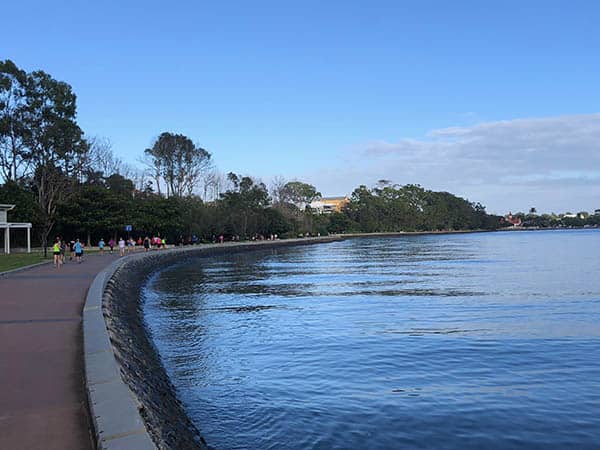 It's just our opinion.
Whether you choose to permanently move or just visit Brisbane is a gorgeous city. Despite not having the large tourist attractions of other areas in Australia, it is worth pulling up here for a few days and taking time to envelop yourself in its lifestyle. Whether it is the city, the bush, the ocean or the views, Brisbane has it all and if you miss this city from your itinerary, you will miss out on truly knowing a significant part of Australia!