You have probably tried Mexican food, had some Tequila shots, and seen pictures of men in sombreros but here are some of the sights of Mexico that made it our favourite country and even may make it yours.
Mexico gets a bad, and mostly undeserved, rap for being full of drug violence and drunk American College students and so it is no surprise many people are reluctant to visit and form their own opinion.
During my time as a Travel Agent in Australia, I suggested Mexico as an amazing new destination to dozens of clients and it is sad to have to admit that at least half of these people responded instantly with a version of the same response…
"I don't think so, isn't Mexico too dangerous?"
My usual answer to this question gave it the level of respect it deserved…
"Only if you are planning on getting into the drug business, hanging out in back alleys at night, or touring the areas near the US border."
Personally, I feel a lot safer in Mexico than I do in much of the USA.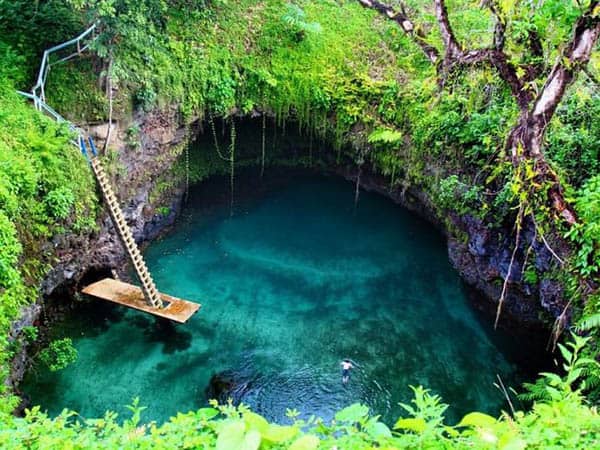 I would then go on to suggest that any place in the world is potentially dangerous if you choose to venture into the wrong areas, and that the media does tend to overplay any situation that can be used to boost their readership.
The crazy truth of the matter is statistically you are far more likely to be involved in something tragic on your way to the airport than during your time in Mexico, or almost anywhere else for that matter. As long as you use some common sense of course.
By avoiding travel to this diverse country you are missing out on seeing some of the world's most beautiful beaches, historical marvels, wonderful people, and magical towns. Not to mention the food!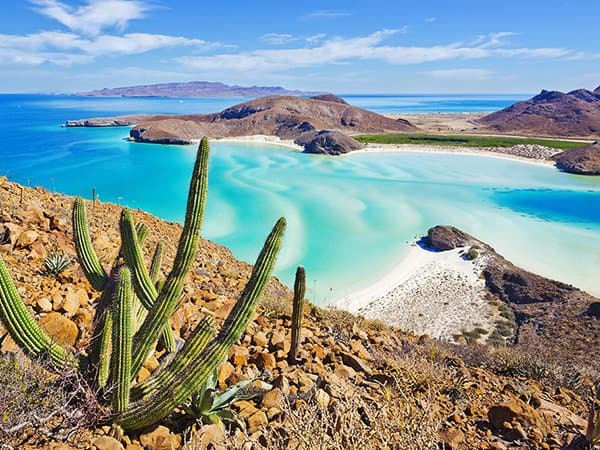 So to give you just the tip of the proverbial iceberg we have put together a selection of things to see in Mexico that you shouldn't miss.
Historical sights of Mexico not to be missed
While the countries of Europe are pretty much limited to one ancient civilization each (that's not to say some of them aren't quite impressive), Mexico has seen a procession of incredible cultures and empires that have all left their mark.
When it comes to the Mayans there are a number of sites to visit that will all manage to give you a sense of walking through history. Sites like Coba and Chichén Itzá are world-famous and perfect places to learn about these impressive people.
However, if you prefer your history presented with a large helping of natural beauty then there is only one place that you should be going.
The Mayan ruins at Tulum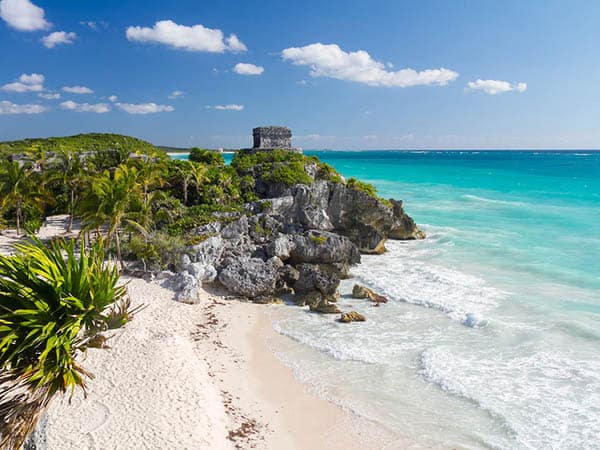 Tulum is regarded as unique among the Mayan cities in that it was built on the coast. Historians believe it is one of the few examples showing that these ancient people traded by sea as well as overland.
But for us, it means you can combine some incredible ruins and one of the world's most photogenic beaches. How good is that?
The pyramids at Teotihuacan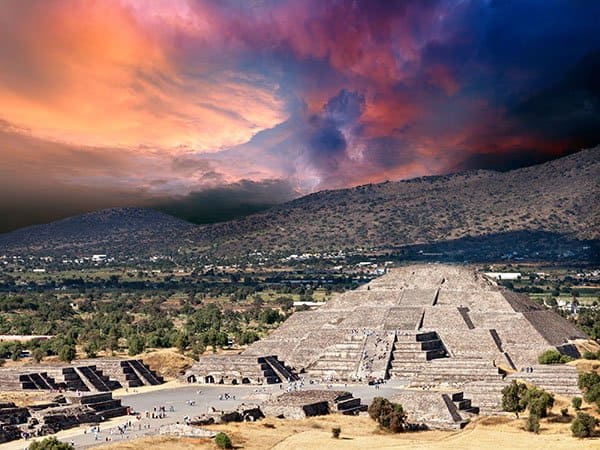 If you think the pyramids in Egypt are amazing (well, I suppose they are) then you should be at least equally impressed with these beauties just outside Mexico City.
At this stage you are still allowed to climb the pyramids and, while it sounds like an easy task to scale the mere 65 meters of height, you have to remember that even at the base you are already more than a mile above sea level.
So when I say getting to the top and looking at the view will take your breath away, I really mean it.
Ruins with a view at Monte Alban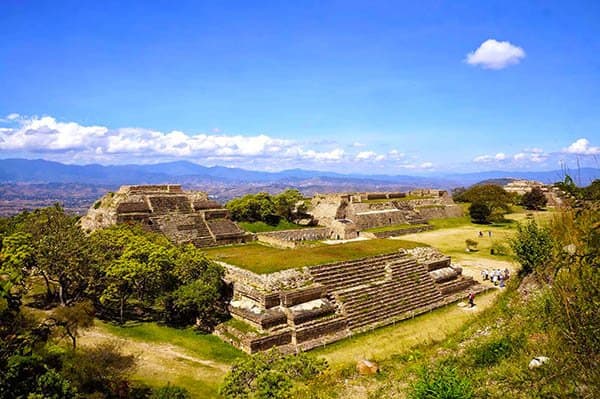 If you are spending any time around the cultural heart of Mexico, the city of Oaxaca, then you owe it to yourself to visit the mountaintop archaeological site of Monte Alban.
Not only are the views of the surrounding areas exceptional but you will struggle to grasp the scope of the engineering feat that allowed this ancient civilisation to level the top of a mountain in order to build one of the greatest cities of its day.
The jungle city of Palenque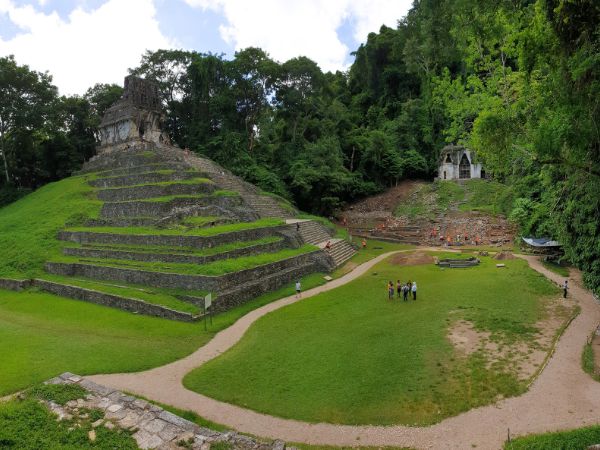 Chiapas may be one of the poorest regions of Mexico, but this hidden gem is one of the richest when it comes to history, natural beauty, and culture. And one of the state's shining lights has to be the Mayan jungle metropolis of Palenque.
This ancient city was once considered the gateway between the mighty Mayan Empire and other civilizations further south. It is easy to lose track of time as you wander through this breathtaking site.
Beach scenes not to miss
Let's face it, Mexico has a lot of coastline and whether it be the bay, the Pacific, or the Caribbean you are sure to find a bit of beach that is perfect for your needs.
So let's just focus on a few places that offer something other than just some nice sand and a wave or two.
Cable car views at Ixtapa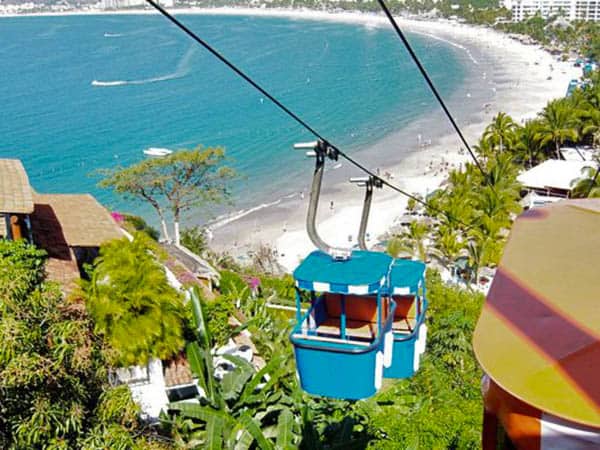 Ixtapa has a nice beach but the thing that sets it apart from many other nice Mexican beaches is the chance to see it from a cable car before finding your own little square of sand to enjoy your day.
They say that if you ride it at sunset you will be greeted by some spectacular views across the beach and the city, with the sun going down behind the distant mountains.
Playa del Amor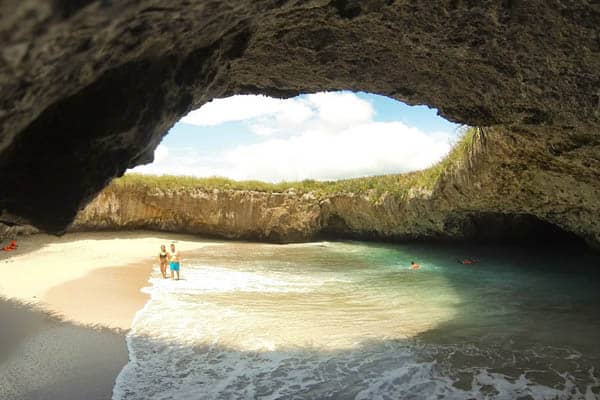 The question is "Can it still be called a beach if it's not on the coast?". And the short answer is, who cares when it is this perfect?
The Hidden Beach is in the Marieta Islands off the Pacific coast and the only way to get there is to swim through an 80-meter-long tunnel. But there can be no doubt it is worth the effort.
La Paz, Baja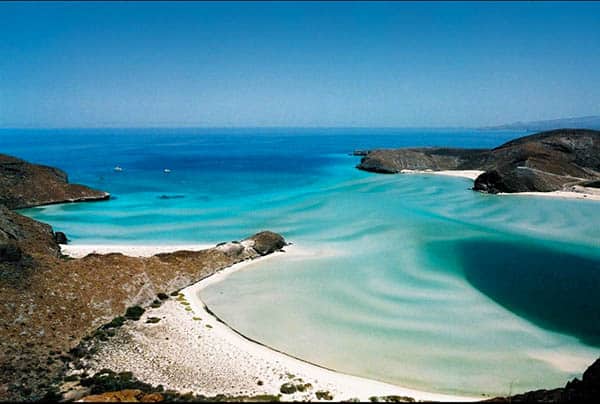 The Capital of the Baja Peninsula La Paz is a strange combination that works perfectly. Cosmopolitan in that you are likely to hear many languages being spoken on the streets and yet somehow the most Mexican city on the Peninsula.
Once you get in the water you really get to find out why this place is among the most versatile towns in Mexico with whale watching a particular highlight. The beaches are also perfect for kayaking and swimming or you could head out to Espiritu Santo for a rare chance to swim with sea lions.
Natural wonders not to miss
When it comes to natural wonders to say that Mexico is diverse is a serious understating of the facts. We have already visited Playa del Amor so let's see what else we can find.
Hierve el Agua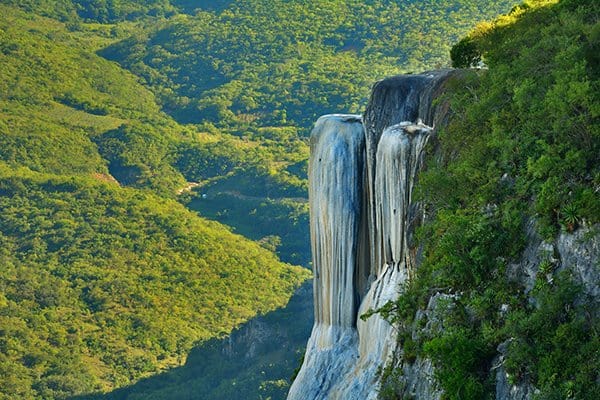 Seriously, who doesn't love an infinity pool? But how much better is it when that pool is naturally occurring and is at the top of a waterfall? Well, it looks like a waterfall even though it is a weird rock formation.
The water in the pools is highly regarded for its medicinal benefits and to laze around as the water bubbles up through the limestone is all kinds of relaxing.
Cenotes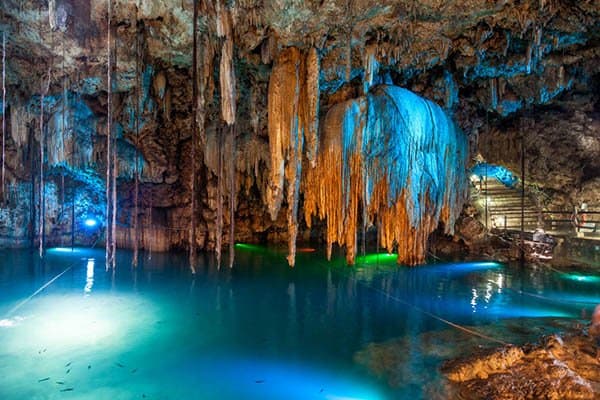 I was going to pick one but how can you choose? So many of these enormous holes in the ground are scattered across the Yucatan peninsula that we could devote an entire post just to Cenotes.
Many of these big holes are easily accessible and lend themselves to exploring, swimming, and caving. They can also be part of a huge network of underground rivers and others are so deep we don't know how deep they are!
Copper Canyon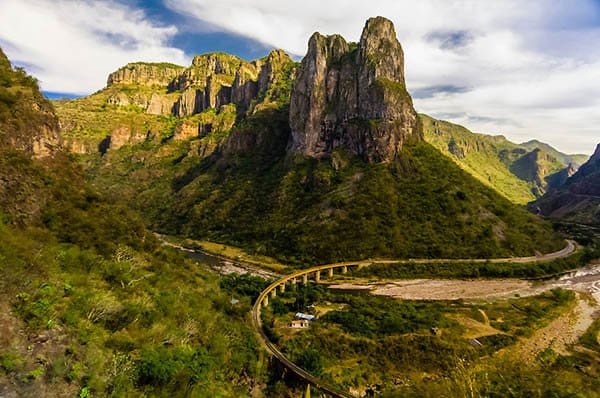 Unless you have been living under a rock, probably at the bottom of a canyon, you will know of the Grand Canyon. It's big, really big, you could probably even describe it as grand.
But you may not know that Mexico has quite a grand canyon of its own. Copper Canyon is deeper, higher, and larger, and has more rivers than its northern cousin.
Named for the copper green walls of the canyon it is popular among hikers and campers and also has a pretty spectacular rail journey available for those of us less inclined to walk up and down mountains.
Colorful towns not to miss
No matter how small, poor, or rundown a town may be it can become something truly special with some creative use of a few cans of paint.
And few places are more creative in this than the small towns of Mexico. Here is a small sample but once again it would take a full post to really show you what you are missing.
Guanajuato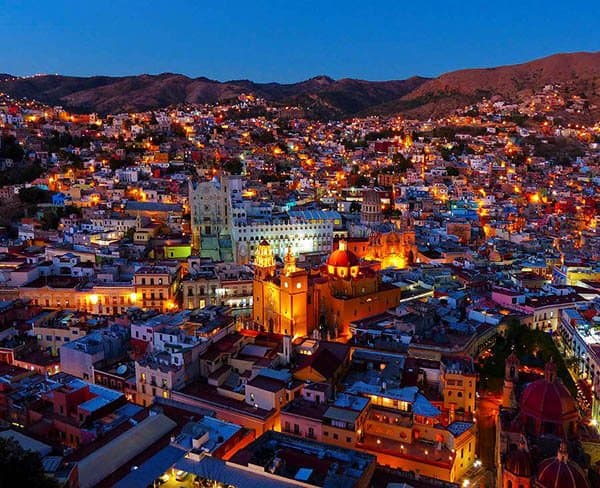 Puebla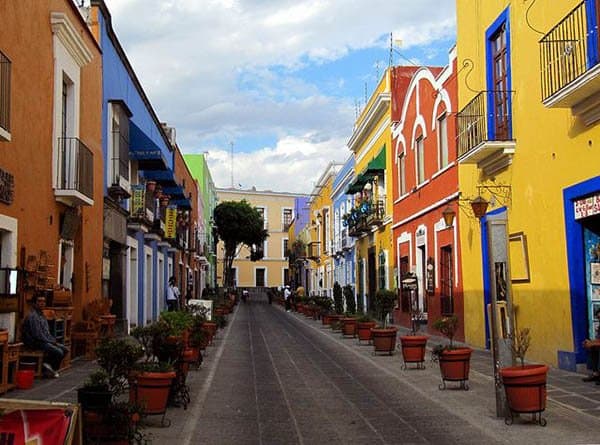 Palmitas, Pachuca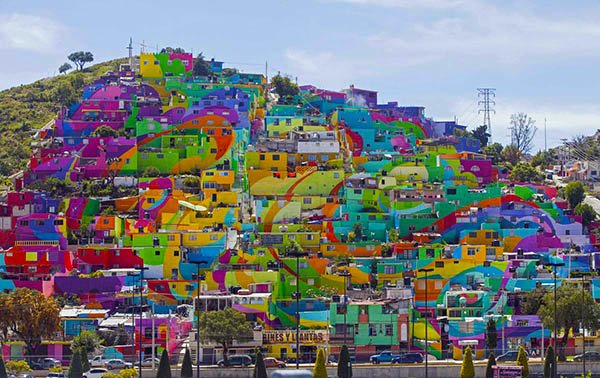 Places to see culture in motion
Mexico has a culture all of its own and to experience it as it is happening and not just as a tourist is pretty special.
Oaxaca artisan villages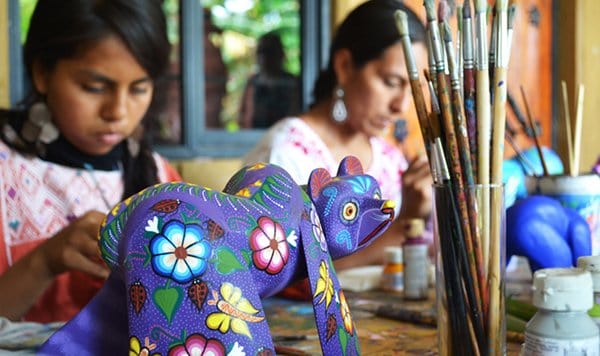 So most of those brightly colored souvenirs you find throughout Mexico and many parts of the USA come from one small part of Mexico. Except for those poor-quality copies that come from China of course.
The villages around Oaxaca are home to the families that have been making these pots, rugs, statues, and carvings for generations. What is even more interesting is that each village focuses on a single type of product.
Don't expect to see anyone weaving in the potter's village, they would be shunned!
Local markets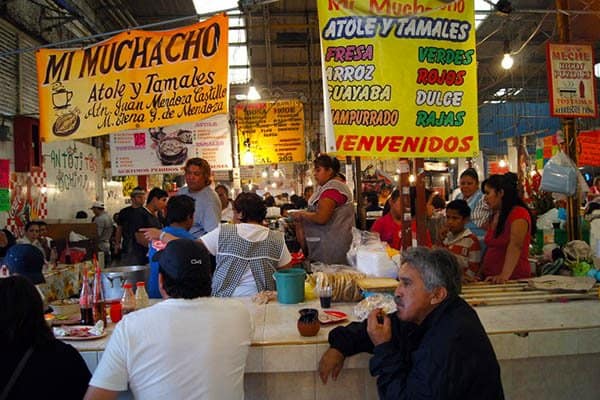 There are two distinct types of markets in Mexico, ones that sell to tourists and ones that cater to the locals. The local markets are something that should definitely make you visit Mexico.
To spend some time wandering through the local markets is a magical experience. These places are filled with rapid-fire Spanish conversation, mouth-watering cooking smells, and a general buzz that makes you feel you are in the right place.
Churches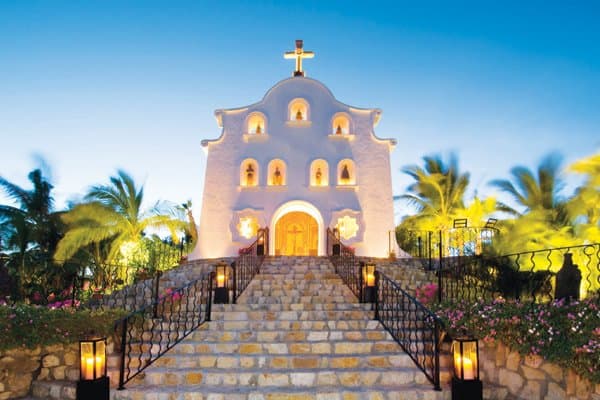 On the whole, Mexicans have a very religious culture, which explains the huge number of churches to be found across the country.
Australia may have a pub on every corner and the USA has its fast food joints but south of the border it is the church that is impossible to miss.
Whether you are religious or not it is quite special to visit some of the churches and the Spanish-inspired Cathedrals. Remember to show the proper respect but this is where the soul of Mexico resides.
Family time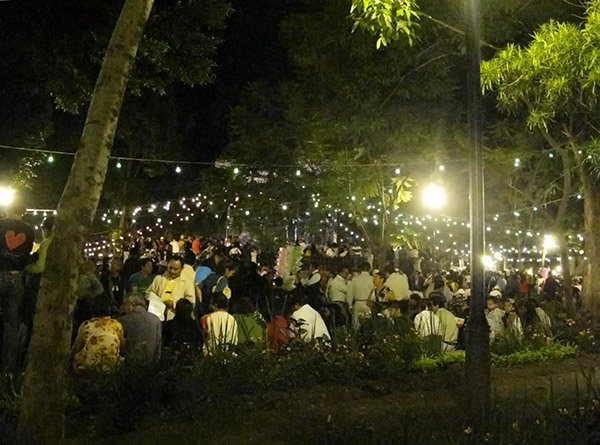 It seems the culture of Mexico revolves around respect and love of family and there is no better way to experience this than to find the place the locals get together.
It may be the Zocalo (town square), a small park, or a Malecon (boardwalk) where locals come together but wherever it is you should go there.
Don't treat it like a zoo but blend in and enjoy the experience. The food and music are great and to see the little girls in beautiful colored dresses and the boys in mini Mariachi outfits is something that can only bring a smile to your face.
What would be the first thing you want to experience in Mexico?
This is just a small sample of amazing things that should make you visit Mexico. So is there really any reason why you wouldn't want to visit? And don't try to tell me that it's too dangerous!