It was just a place between landing in Paris and driving to Heidelberg in Germany. A convenient place to stop for the nights before starting the real road trip adventure. But are there other reasons to visit Reims?
What we didn't know was that Reims would be such a fantastic place to kick things off.
We rolled into town after dark, which came at about 4:30 pm at this time of year, and went to sleep. It was only about 7ish but 35 hours of travelling had taken its toll. No dinner, no TV, just exhaustion and sleep.
The following morning we woke to a temperature of about five degrees Celsius and light drizzle. We were not perturbed as the plan only involved a quick brekkie, poking our heads inside the Cathedral, and seeing if Joan of Arc could be found anywhere. Well, a quick stop stretched to just over two hours as we wandered around this enchanting town.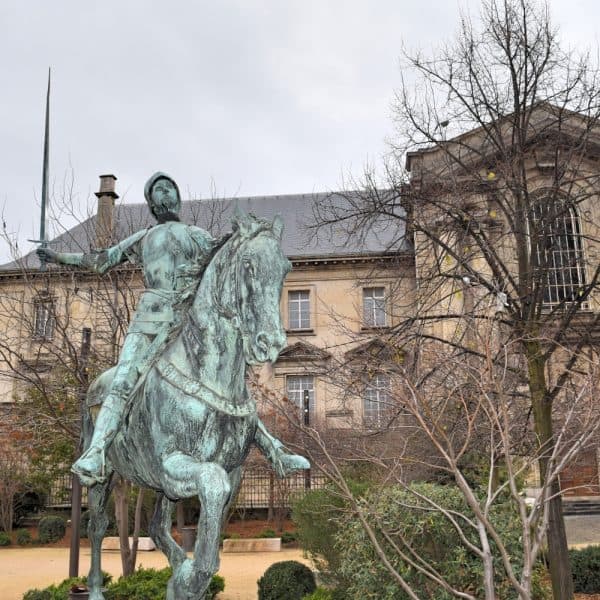 The first thing we noticed, well actually the second after spotting the impressive towers of the Cathedral, was the strong military and police presence. No lurking in the background for these guys. It had been just over a week since the Paris tragedy and security was there as a deterrent, not to intervene after trouble started.
Around the Cathedral were around a dozen heavily armed soldiers and another half dozen Police. It's strange how you can feel intimidated and safe at the same time. They also had Joan to help with the protection of this wondrous building.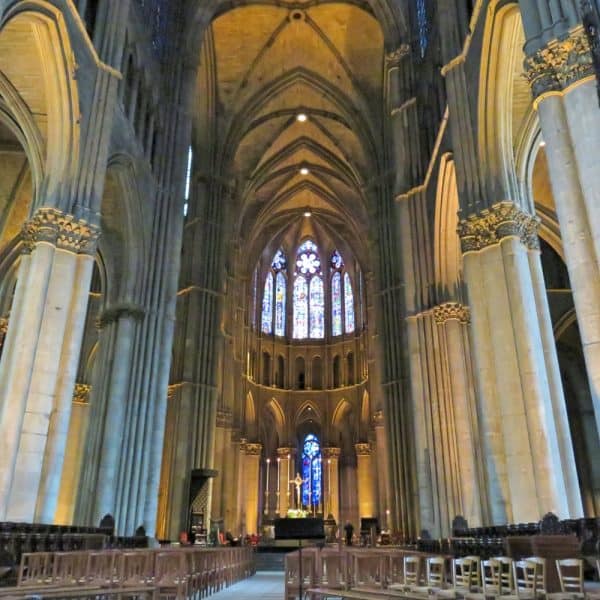 Like many of the great European Cathedrals Reims is astonishing in its design. One can not quite comprehend how the middle ages produced such incredible architecture and feats of engineering. The vaulted ceilings and eye-popping stained glass windows are sure to humble you.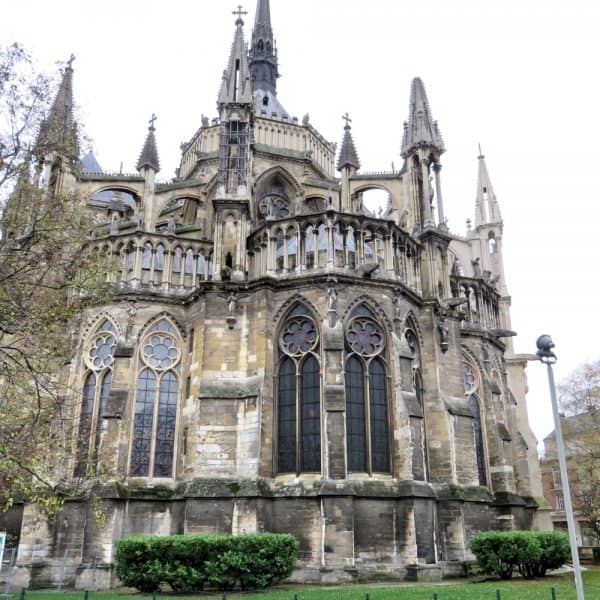 We were lucky enough to be inside during a small mass but to hear the chanting echo around the interior was almost enough to show me the way to religion. The entire hall was filled with the beautiful sound and we could not believe it when we discovered it was only being sung by three gentlemen and not the entire congregation.
We then decided to wander around the streets to find some breakfast. Little did we expect to stumble upon a charming little Christmas Market. After browsing for a while it was time to find the food stalls, a few nice savory options and the obligatory French pastries and sweet treats for the road.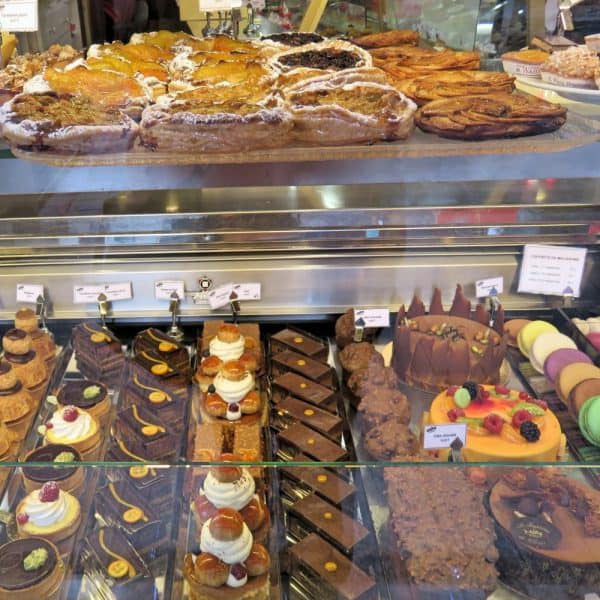 Reims is a beautiful city, just a few hours from Paris but a world away in terms of the pace of life. The Markets were a welcomed addition but, even without them, Reims is a city I would love to explore further.
Have you been to Reims, or do you have a favourite French city away from Paris?