Wales is a perfect place for a road trip. There is never very far to drive between interesting places to visit, the roads are mostly quiet and scenic, and they have "castle-ish" castle ruins spread throughout this stunning little country.
We started in the North after crossing the border from Liverpool and it wasn't long before the hunt was on in earnest to find some of the best castles of Wales.
While the history and scenery will appeal to everyone, kids will also be amazed when you tell them about the real armour-clad Knights that once walked the grounds. And there are plenty more great family activities across the UK when you are all castled out.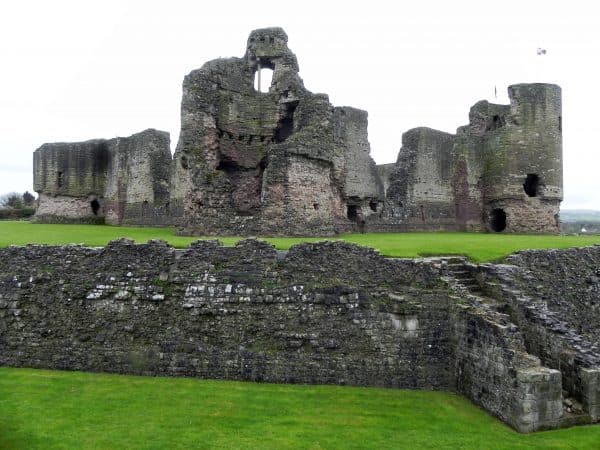 Our first experience was at Rhuddlan Castle. With a history dating back to just after the first Welsh War, Rhuddlan was erected by Edward I around 1277. It was the sheer thickness of the walls that stays with me, making me wonder how anything was ever able to penetrate them.
Surrounded on 3 sides by natural waterways and with a view for miles, it is easy to imagine the inhabitants of Rhuddlan Castle feeling extremely safe from the threat of invasion.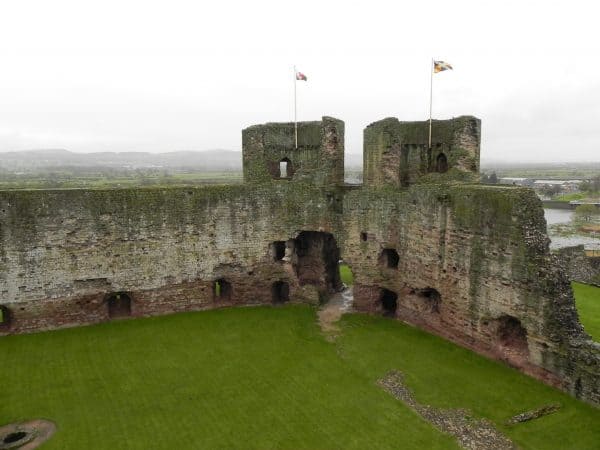 Our next stop was to be the most famous castle in North Wales, however, we were amazed at the number of small ruins scattered throughout the countryside. Most were only the remnants of guard posts or gates but one was simply magnificent.
We could not discover the name of this Castle nor find any way to approach it. That didn't make it any less jaw-dropping or memorable.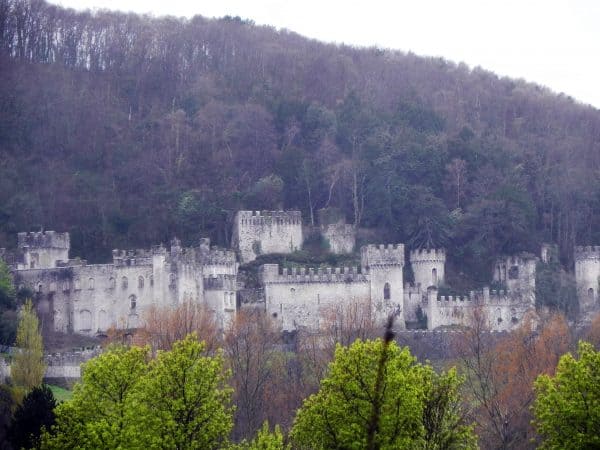 By this time the excitement of experiencing these incredible pieces of history was truly bubbling away, and the next stop was anything but a letdown. The largest and most famous of the northern Castles, the place where Prince Charles was crowned Prince of Wales, and a massive display of power by Charles I when it was built around 1283, Caernarfon Castle.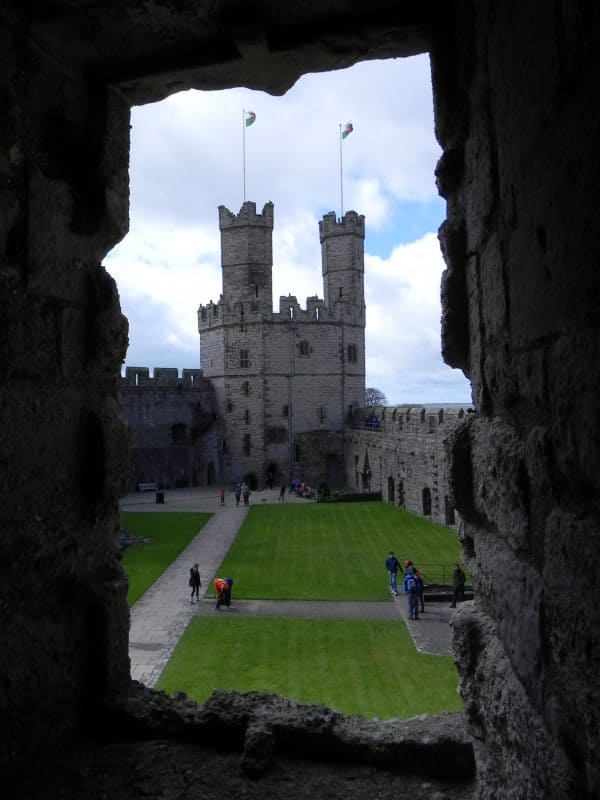 Caernarfon is built on a Point, which means it is almost entirely surrounded by water, making it an imposing proposition to any who contemplated an attack. The Romans had also noticed the strategic significance of this location using it as a Fort centuries earlier. The town displays an interesting mix of Roman and medieval British architecture.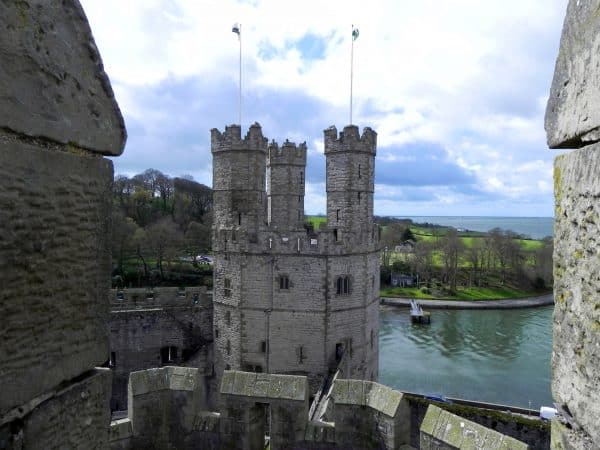 Our next Castle of note is arguably the most famous of the Welsh Castles, Cardiff Castle. It was somewhat disappointing that Cardiff Castle has ownership that keeps it separate from most of the others in Wales.
We had purchased a Pass which gave us entry into a large number of Castles across the country, but on trying to enter Cardiff we were informed they required an entry fee and are not part of the Pass. It was decided not to spend the extra as we felt equally good or better experiences were available on the Pass.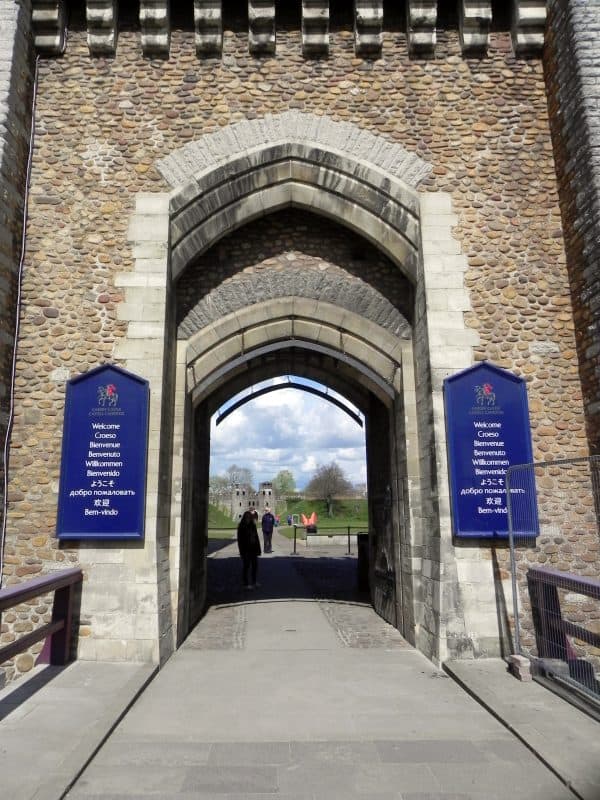 Peeking through the gate revealed little as it appeared there was not much to see barring the central structure. My impression was Cardiff Castle has impressive walls that contain little more than open land. I could be wrong but am not disappointed at refusing to pay to enter.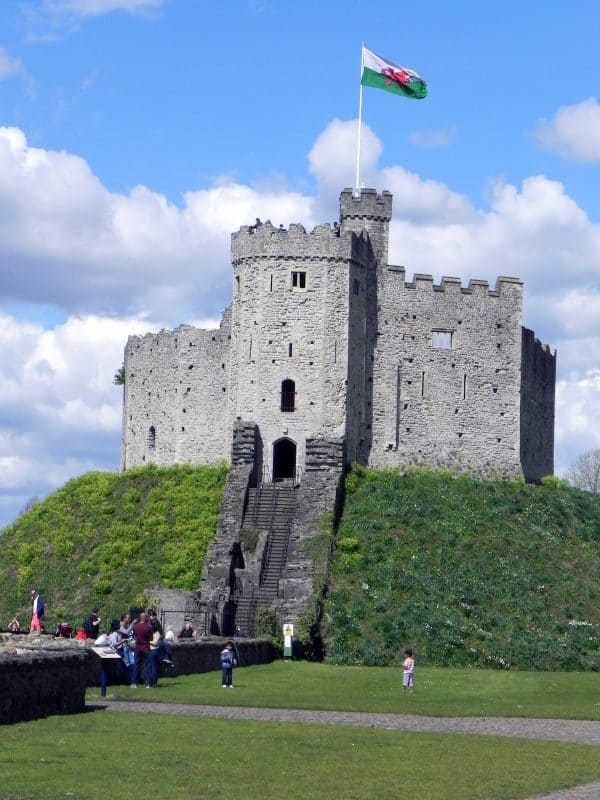 Just before crossing the South Wales border back into England, we discovered one more Castle, and this one proved to be my favourite. Raglan Castle had everything you would hope for from a visit to a medieval ruin. Plenty of walls standing, a moat, stunning scenery, and the ability to explore and climb without restriction.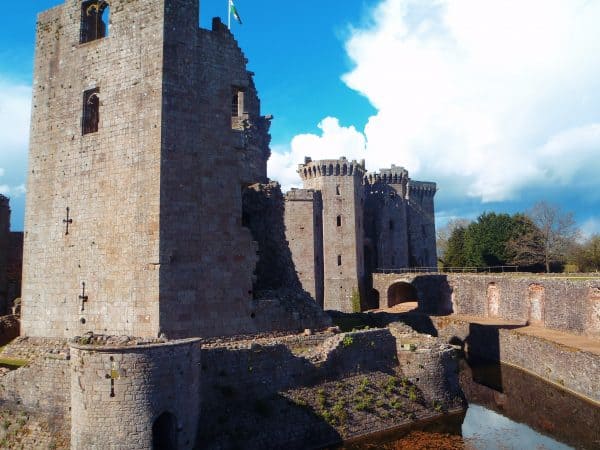 Raglan Castle is the baby of the group at a little over 500 years old but has a rich history linked with the English civil war in the mid-1600s. Raglan Castle started to fall into ruin and the land owner allowed stewards to remove the stone from the Castle to maintain other buildings across the estate. This was the perfect way to end our Welsh Castle tour and has left us wanting more… maybe Ireland next time.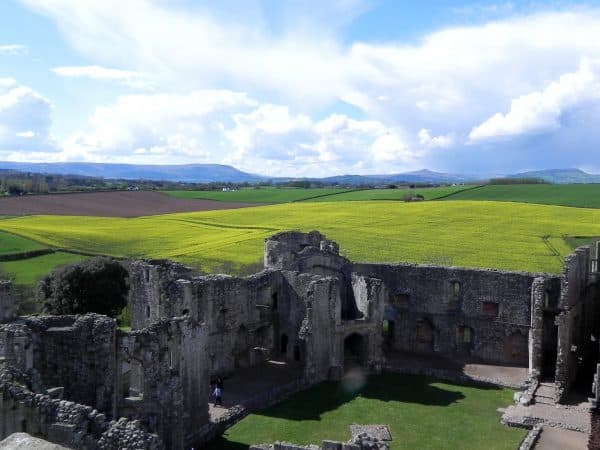 Have you visited any Welsh Castles? Do you have a favourite?